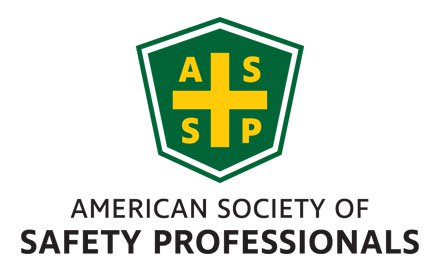 That's a wrap! The ASSP Safety 2018 Expo has finished for this year and what can we say, it was a great event. The many who attended have walked away with the latest trends and knowledge in the occupational, safety, and health industry space. If you were unable to attend, or could not make it to every panel, here is a recap of the highlights from Safety 2018.
Same mission, new name
"While our name has changed, our mission remains steadfast: We continue to work hard to advance the profession and the individuals who choose it by supporting their efforts to prevent workplace injuries, illnesses, and fatalities. Our members serve on federal committees; support key safety, health and environmental legislation; participate in international safety and health efforts; and raise awareness of OSH with the public." – History of ASSP
The American Society of Safety Engineers is now the American Society of Safety Professionals (ASSP). Not only has the name changed but the logo and website have been redesigned too. These changes became official at the Safety 2018 event. ASSP continues to help millions of people return home safely from the workplace each day thanks to Occupational Safety and Health Professionals (OSH). The members are dedicated to making the workplace a safer and healthier place and their tireless efforts lead to fewer injuries, illnesses, and fatalities.
The Foot Traffic
Over the duration of the conference, safety professionals had the opportunity to browse the booths on the show floor where over 600 exhibitors offered realistic solutions to their safety needs. Donesafe manned one of the many booths (#2671), offering attendees a live demo of our safety software. If an organization had an issue, we could show them solutions in real-time as well as discussing our system in more detail. It was amazing to meeting the small, medium, and enterprise-sized safety professionals interested in improving and making changes to safety measures.
Every year ASSP provides safety professionals in the workplace the ability to stay up-to-date on the latest safety trends, technology, and news through their annual Safety Conference. Donesafe exhibited for the first time this year and partnered with ClickSafety last year, 2017. We feel we gained invaluable knowledge during our attendance, whilst making some great connections. This event along with other US trade shows brings tour teams from Canada, North America, and Australia together.
Workplace Violence, Wellness, and Mental Health
This is a huge topic not only in the United States but around the world. When completing a study with over 135 organizations prior to the event, we found that customer aggression, mental health, and Wellbeing results showcased a high percentage of the issues raised in the workplace. The findings displayed over 40%+ of issues within these categories.
Managing workplace violence, wellness and mental health across each business can be tricky if you don't have a system in place. At the event, we found that this was a hot topic on the floor. A panel at the Safety 2018 featured FBI experts discussing how to reduce risks of workplace violence and other serious topics such as active shooters.
It's important to ensure all your workers and customers are safe within an organization, by putting additional measures in place with the use of software this can help to manage and eliminate risks. The attendance of the event brought together safety leaders, key decision-makers, and technology to help aid each organization to a future-proof business for its workers.
The Identifying Hazards Test
While Safety 2018 dealt with many serious issues to prevent workplace injuries and increase safety, we spend a little time enjoying ourselves. Between the demonstrations in the booth and attending panel discussions, we popped by a booth featuring an Escape Room styled puzzle to complete. The theme focused on what you could only describe as a Safety Managers nightmare, allowing attendees to participate in a physical game which involved problem solving and testing hazard analysis skill to escape from the room. The time-based challenge was created to spot hazards and unveil secrets to break free. The quicker you and your team escaped, the higher up the leaderboard you were.
We look forward to attending Safety 2019 next year in New Orleans. See you there!
---