Overview
Accelerate EHSQ and ESG
convergence.


Discover

fearless

resilience.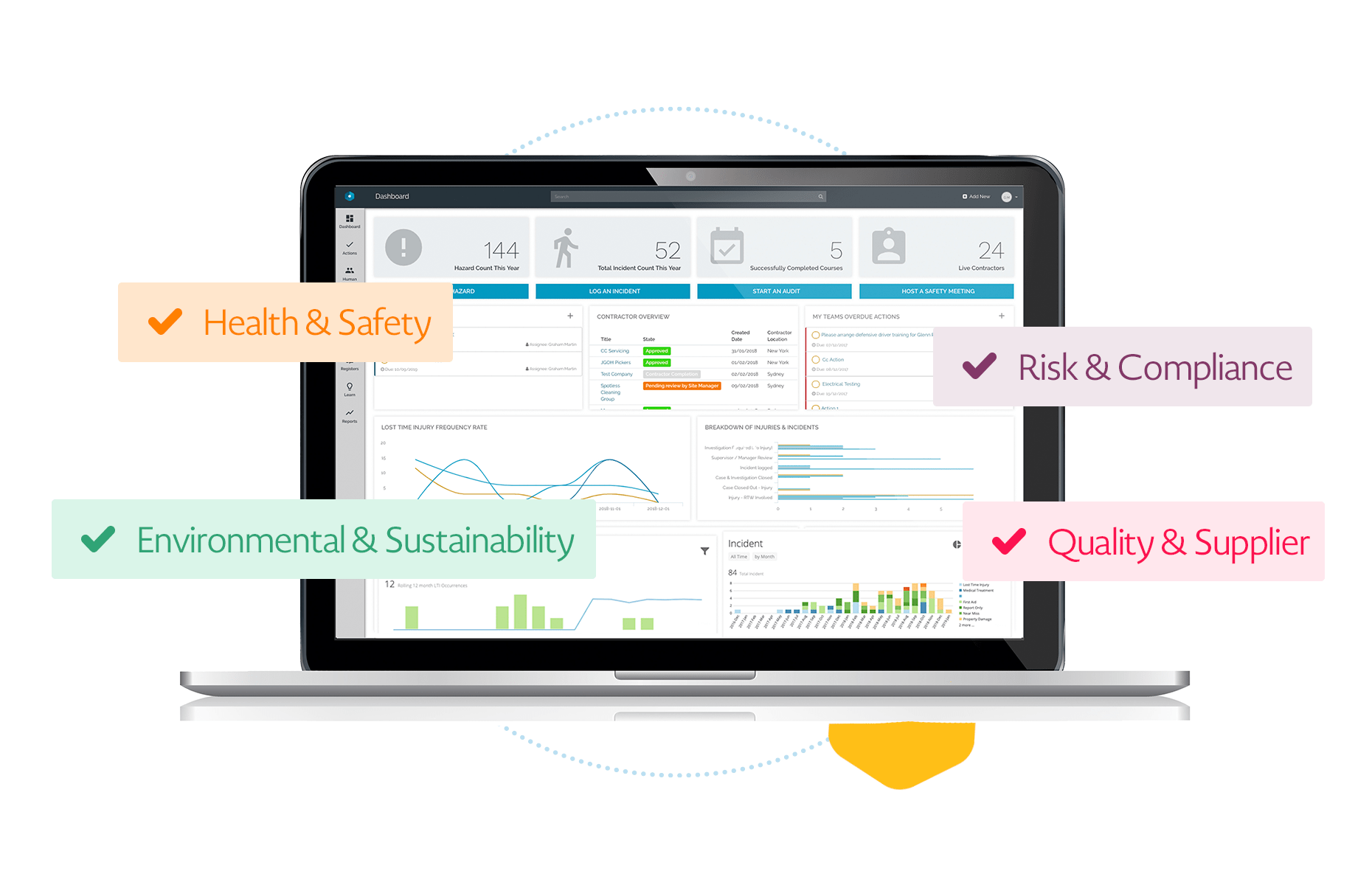 EHSQ Management
Unify all your EHSQ use cases
Discover the most adaptable EHSQ & ESG platform with over 50+ core modules and unlimited configurability for every use case imaginable.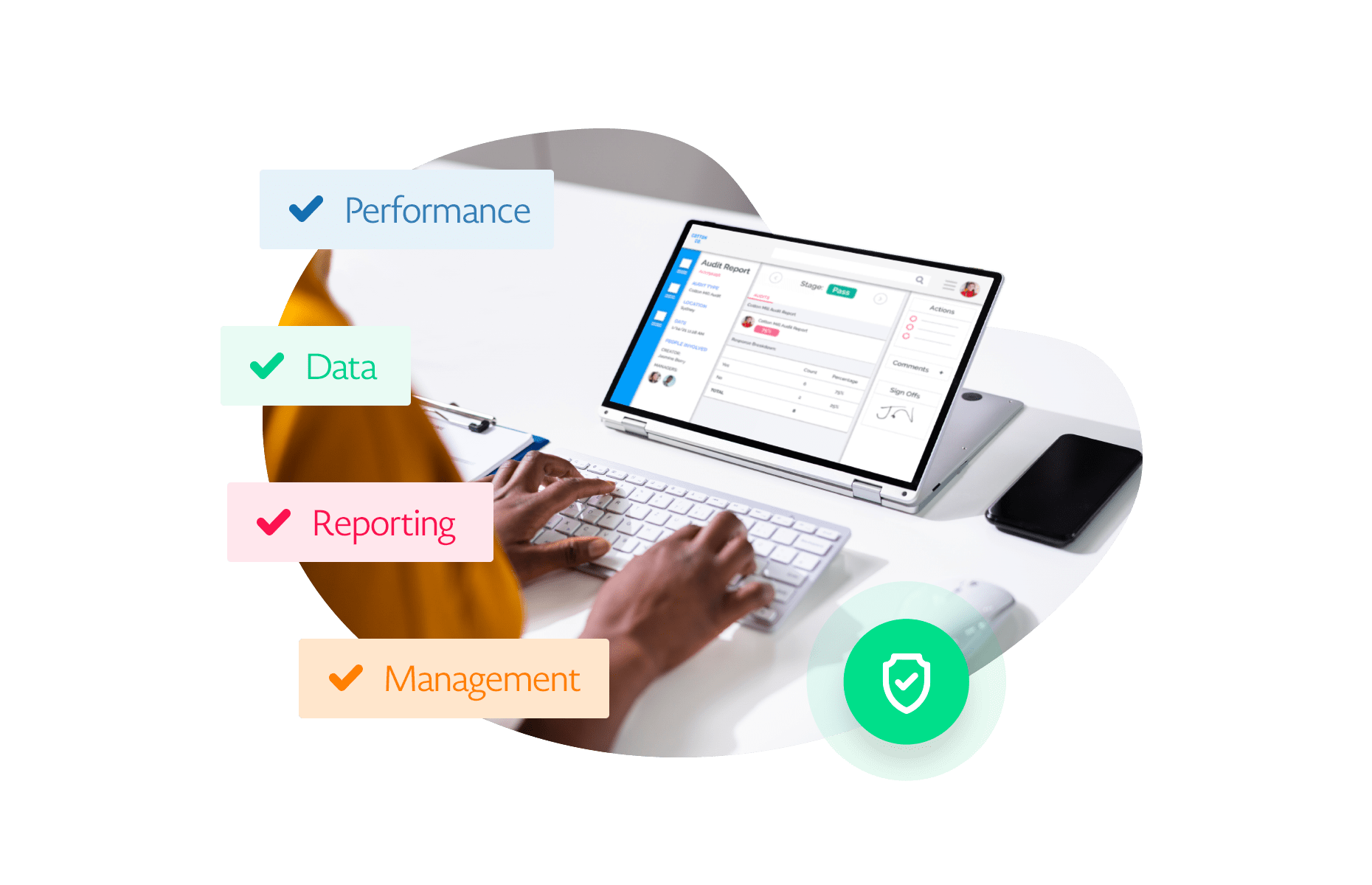 ESG Management Software
Set the benchmark for ESG performance
Donesafe brings all your ESG data together in one place to help assess, track and improve environmental, social and governance outcomes with complete oversight of where you stand against your ESG goals.
Start solving the most common workplace challenges
Finally, all your use cases under one platform
Platform overview
The
only all-in-one

adaptive cloud platform built for the workplaces of tomorrow
Cloud based
No-code modular platform purpose-built for maximum configurability
Single point of control
One command center to govern them all
Any use case
50+ core application modules with limitless possibilities – or build your own
Single user interface (UI)
One place where frictionless experiences are created
Configurability
Configure everything and anything, down to the smarts within a field
Single source of truth
Real-time insights that close the gap between data and action
RESULTS
Our customers
get results
SINGLE SOURCE SOLUTION
The single source solution engineered for
every purpose
Application module suite
Modular

Modular

50+ interconnected modules that work together under one unified platform

Configurable

Configurable

No-code configurable modules with next-gen configurability

Interoperable

Interoperable

Inter-related modules that are fused together, intelligently
Incident management
Audit management
Checklist & inspections
Risk management
Fleet management
Hazard Management
Quality management
Injury & Claims management
Chemical & SDS management
Contractor management
Document management
Learning management
Change management
Visitor Management
Attestations
Asset Management
Certification Management
Build Your Own
Chain of Responsibility (CoR)
Emergency Management
Drug & Alcohol
Food Safety
Inductions
Hazardous Materials
Investigations
Obligations Management
Non-Conformance (NCR)
Observations
Permit to Work
PPE
Projects
Remote Working
Safety Alerts
Site Diary
VaxSafe
Vendor Management
SWMS/JSA Management
Workers Compensation
Customer Complaints
Corrective Actions
Contracts
Continuous Improvement
Asbestos
Ergonomics
Critical Control Management
Health Monitoring & Hygiene
Warden Management
Take 5
Safety Meetings
Self Insurance
Sustainability Benchmarking
Infectious Disease Management
No module suites found. Please select another category.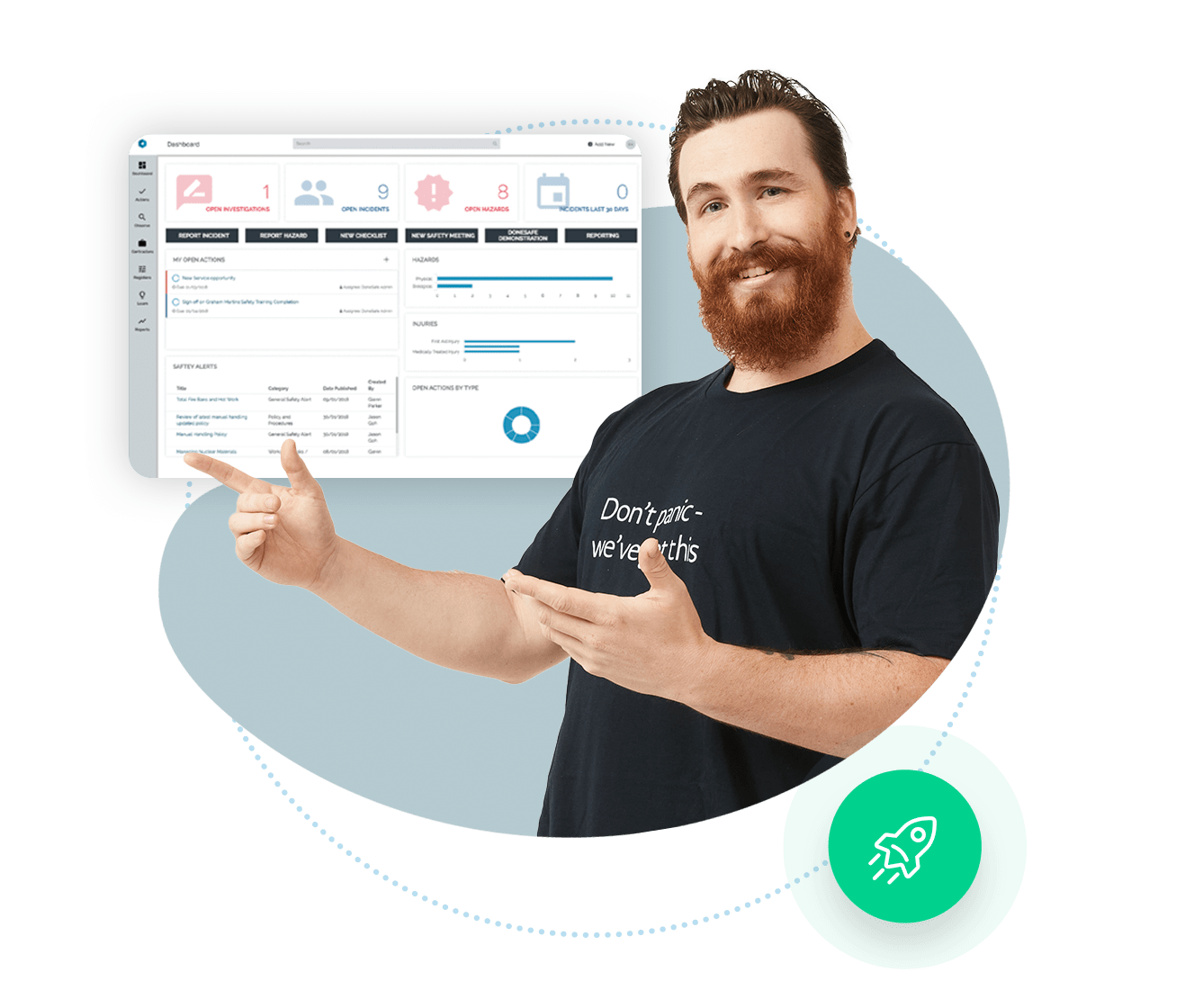 Ready to see Donesafe live?
Learn from our experts how the Donesafe platform can work for your business. See the modules and use cases you want to see in action with a 1:1 personalized guided demo from an industry expert! Let's get you booked in!
Book a demo