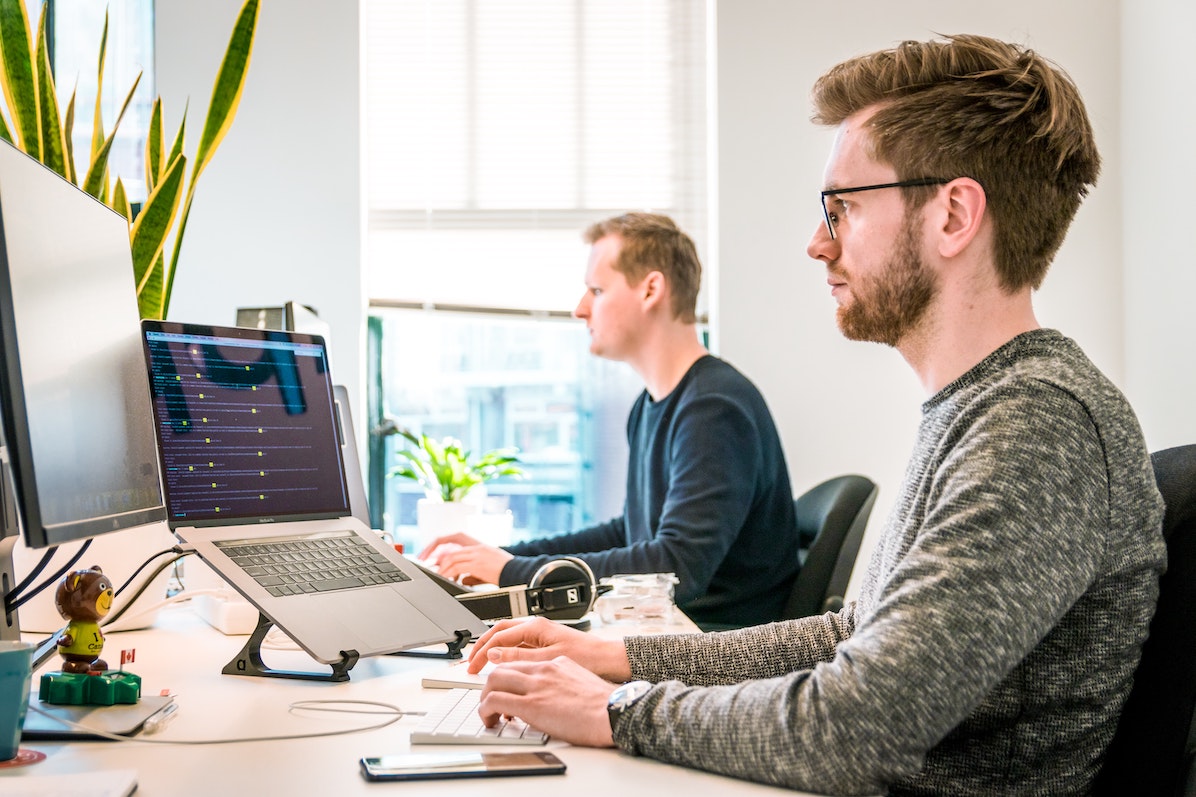 Support your employees through the transition
Many employers have started transitioning personnel back to their pre-COVID working
environments. Whether these be factories, offices, restaurants, warehouses, and anything in
between, all industries have to complete this safely. Organizations, therefore, have a great deal to
think about, as they consider how to best safeguard and protect the wellbeing of their workforce
within each environment.
As such, Donesafe has teamed up with Uprise to cover this in further detail via an on-demand
webinar covering questions from our customers and partners.
Webinar: Returning to a Mentally Healthy and Safe Workplace post-lockdown, using automation and technology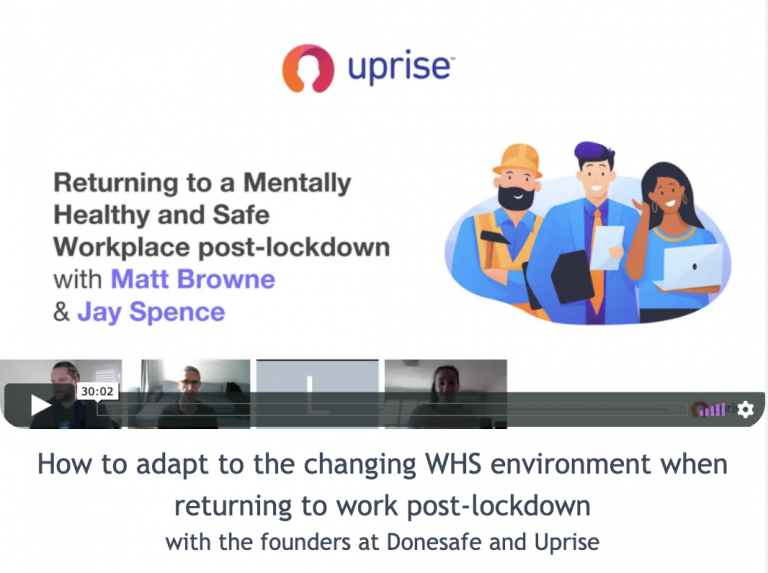 Some key topics that the webinar covers:
Mental health in the virtual environment
Process efficiency and automation
First steps towards digitalization
How to turn data into intelligence
Best practice examples
Speakers
Matthew Browne
Donesafe CEO & Co-founder
Matthew is the CEO & Co-Founder of Donesafe, market-leading governance, risk, and compliance
platform founded in Sydney Australia. Donesafe was built out of necessity. Our founders had all felt
the frustration as business owners of using compliance software that was overly complex and
expensive, software that users did not want to use unless made to do so!
Dr. Jay Spence
Clinical Psychologist and Founder of Uprise
Jay was inspired to help people self-manage their mental health and simplify the process of
accessing professional, evidence-based care. He started his career working as a clinical psychologist
treating patients but felt that he was seeing people too late in the progression of their illness. He then founded Uprise, a technology company that aims to prevent illness before it occurs and de-stigmatize mental health so that it becomes as important to us as physical health.
Uprise and Donesafe Integration
Donesafe and Certified Partner, Uprise focus on how together we can support organizations and
assist to keep workers safe during the merge back to 'normality'.
Donesafe is a risk management platform that has partnered with Uprise to prevent mental health
hazards from arising in the workplace. Uprise is a proactive employee assistance program that
prevents the development of mental health hazards by reaching out and offering timely support to
employees before they are in crisis.
Uprise and Donesafe offer an integrated platform to manage all your health, safety, compliance, and
well-being management for all employees. Our combined solution can be accessed by all workers
with one login, replacing disconnected systems, and enabling consolidated reporting
---
Donesafe helps you reach the next level by promoting worker participation and leadership through a
simple and robust platform everyone can use for all organizational requirements associated with
health and safety.
To learn more about our integrated safety management and mental health apps, visit our full
offering here, or book a demo to find out more.
---