Manage every component of workplace injuries and claims, and even non-work related injuries, with complete visibility and comprehensive reporting – allowing you to focus on your people and not administration.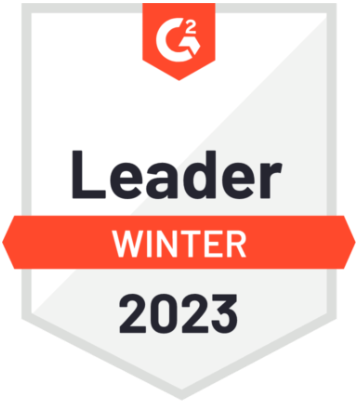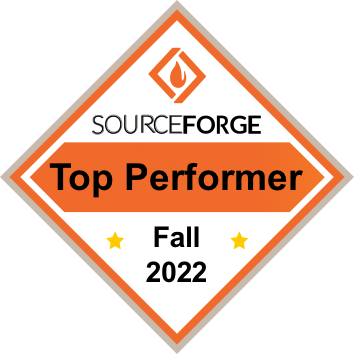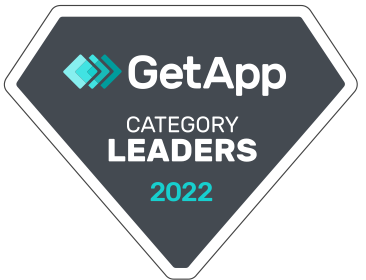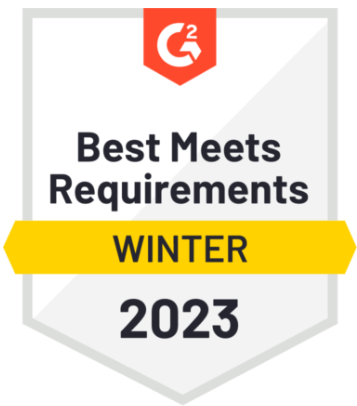 Overview
Manage every Injury claim from a
single source solution
Achieve swifter, better outcomes for workplace injuries and insurance claims with a true end-to-end solution. Link to related Donesafe modules such as Incident Management and Hazard Management for an automated single-source solution and ultimate visibility.
Cloud-based platform: Donesafe is a cloud-native platform built to deliver virtually unlimited scale and concurrency.
Mobility built-in: Donesafe works securely on any mobile device or browser, anywhere, online and offline.
Maximum adoption: Donesafe simplifies the entire end-user experience driving record employee participation levels organization-wide.
Modular architecture: Donesafe is a modular platform allowing organizations to easily add new modules that are intelligently inter-connected and interoperable.
See a Demo
Injury Count

Reports

Cost of Injuries

Investigations

Hazards

Controls

Mental Health

Injuries

Claims

Compensation

Return to Work

Insurance
Orchestration
Collect and connect the dots you never knew existed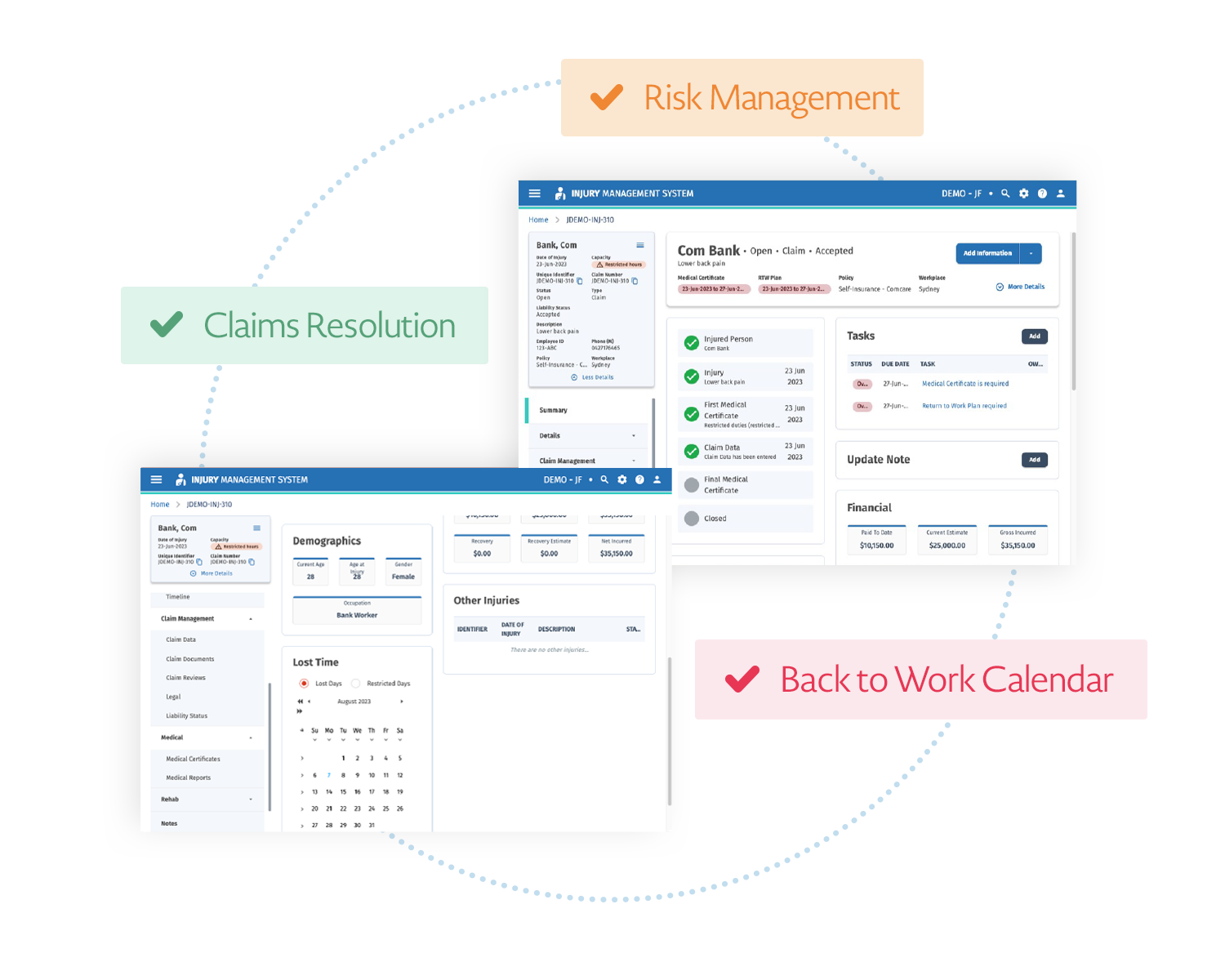 Intelligence
Close the gap between data and action
Experience 360-degree oversight of your entire injury and claims management program. Uncover hidden blindspots, track non-conformances, monitor unsafe behaviors, and identify compliance gaps. Take immediate action with intelligent automation or human intervention to mitigate risk and ensure compliance.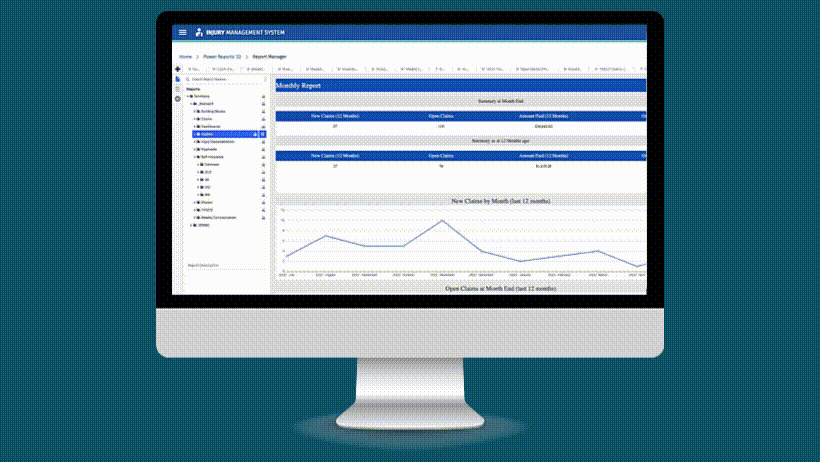 Dashboards
Customizable dashboards delivered to any device, anywhere
Harness global visibility and control all in one place with configurable reports & widgets. Role-specific views let every department focus on the metrics, actions, and tasks that matter most. Track team progress, status, events & more. Get real-time visibility into current claim status, closing rates, injuries causing the most claims and more.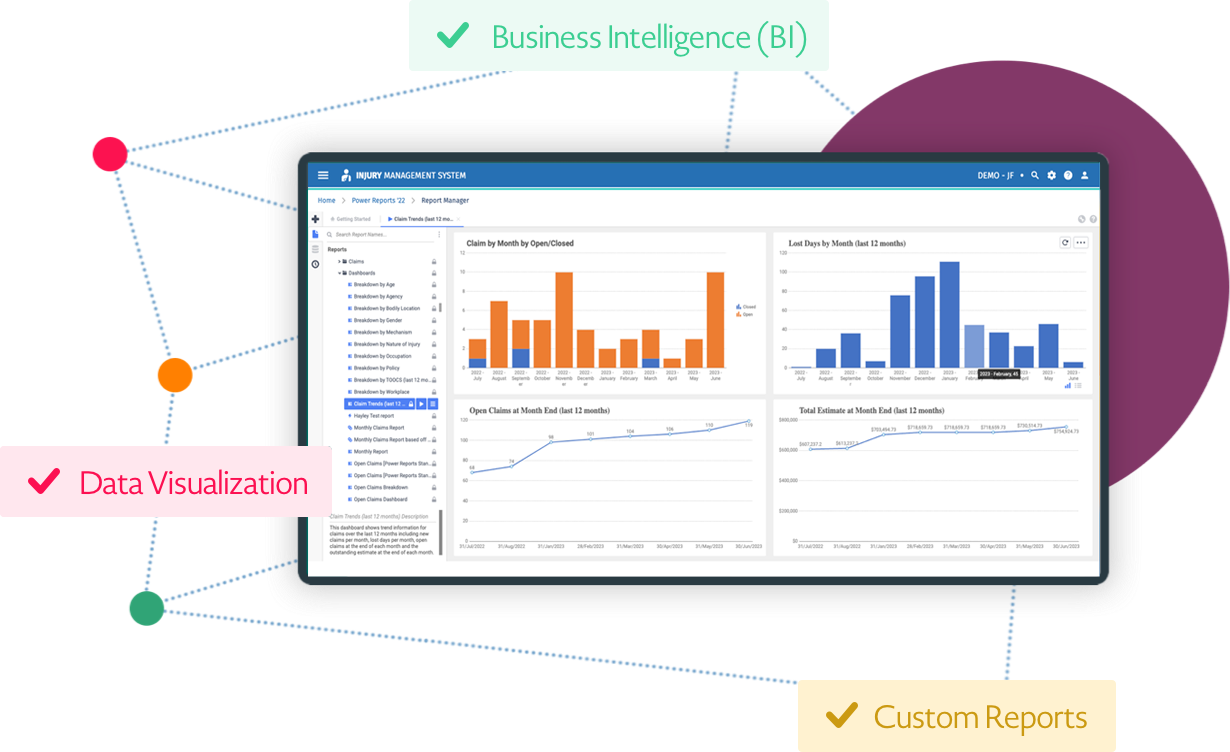 Reports
Build the most advanced reports to meet any requirement
Create, customize, and schedule advanced reports easily with the attributes and visualizations of your choosing. Leverage the data that's important to you and generate reports such as type of injuries, claim amounts per type to help identify areas of focus.
Insights
Eliminate all blindspots and start driving big data insights
Move from hindsight to foresight with insight-led data that gives your entire organization visibility of what's important to make smarter, quicker decisions that matter. Surface key insights surrounding claims patterns, type of recurring incidents with the highest financial impact and more.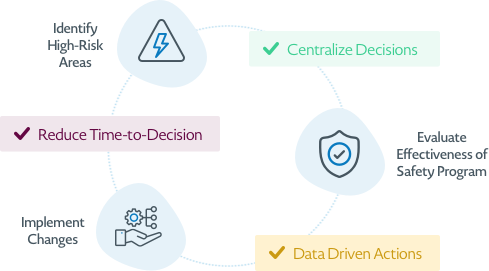 Decisions
Smarter actions start with smarter decisions, faster
Donesafe's robust data management framework is designed to structure data capture that can be translated into real-time actions (workflows automations) or data insights to drive-decision ready workplaces. The Donesafe platform helps you to connect your people, processes, and your operational ecosystem to deliver data and insights for precise decision-making organization-wide.
Features
All the cutting-edge tools you need, to deliver best-in-class
results, effortlessly
Click the icons to explore the platform Better Together
Discover other modules that play well together with Injury & Claims management
Frequently asked questions
Resources
Explore more from Donesafe
What is Injury and Claims management software?
Injury & Claims management software can be a powerful and invaluable tool for organizations of all sizes, streamlining the process and documentation of workplace injuries, insurance claims, and even non-work related injuries. This technology offers a comprehensive solution to ensure that every aspect is managed smoothly and efficiently—from Return to Work (RTW) plans to medical certificates, compensation details, and all associated claim documentation.
Injury & Claims management software relieves the burden of administrative tasks that often consume valuable time and resources, allowing organizations to devote their energy towards a safe and sustainable Return to Work for workers. By offering an easy-to-use digital platform that allows users to manage every component of Claims electronically, Claims management software offers organizations a reliable solution that helps to reduce manual labour, optimize Claims processes, and ensure accuracy.
Organizations will benefit from the automated tracking of Claims through different stages, ensuring accountability and visibility across departments. The reporting capabilities of Claims management technology also allow for an in-depth analysis of Claims patterns, further aiding the Claims process and fostering a safer, more efficient Claims experience for all parties involved.
Take a
closer look!
Schedule a personalized 1:1 demo of the platform customized to your use cases