Contribute, Collaborate, Change.
What is GERI?
A survey of 1,000+ Global Health & Safety Leaders across industries
The Global EHS Readiness Index (GERI) is a survey of 1000+ senior EHS decision-makers globally conducted by the independent research and advisory firm Focus Network. The survey spotlights the increasingly complex challenges EHS leaders confront daily while also benchmarking EHS preparedness to tackle the emerging and evolving future of work challenges.
Compliance

Distributed Workplaces

Fragmented Data

Mental Health

Digital Transformation
Why contribute
The opportunity to access vital intelligence
Don't forget to opt-in at the end of the survey and provide your contact details to receive your copy of the final 2024 Global EHS Readiness Index (GERI) Report and your personalised readiness diagnostic score and recommendations.
Save Date: Released on the 27th November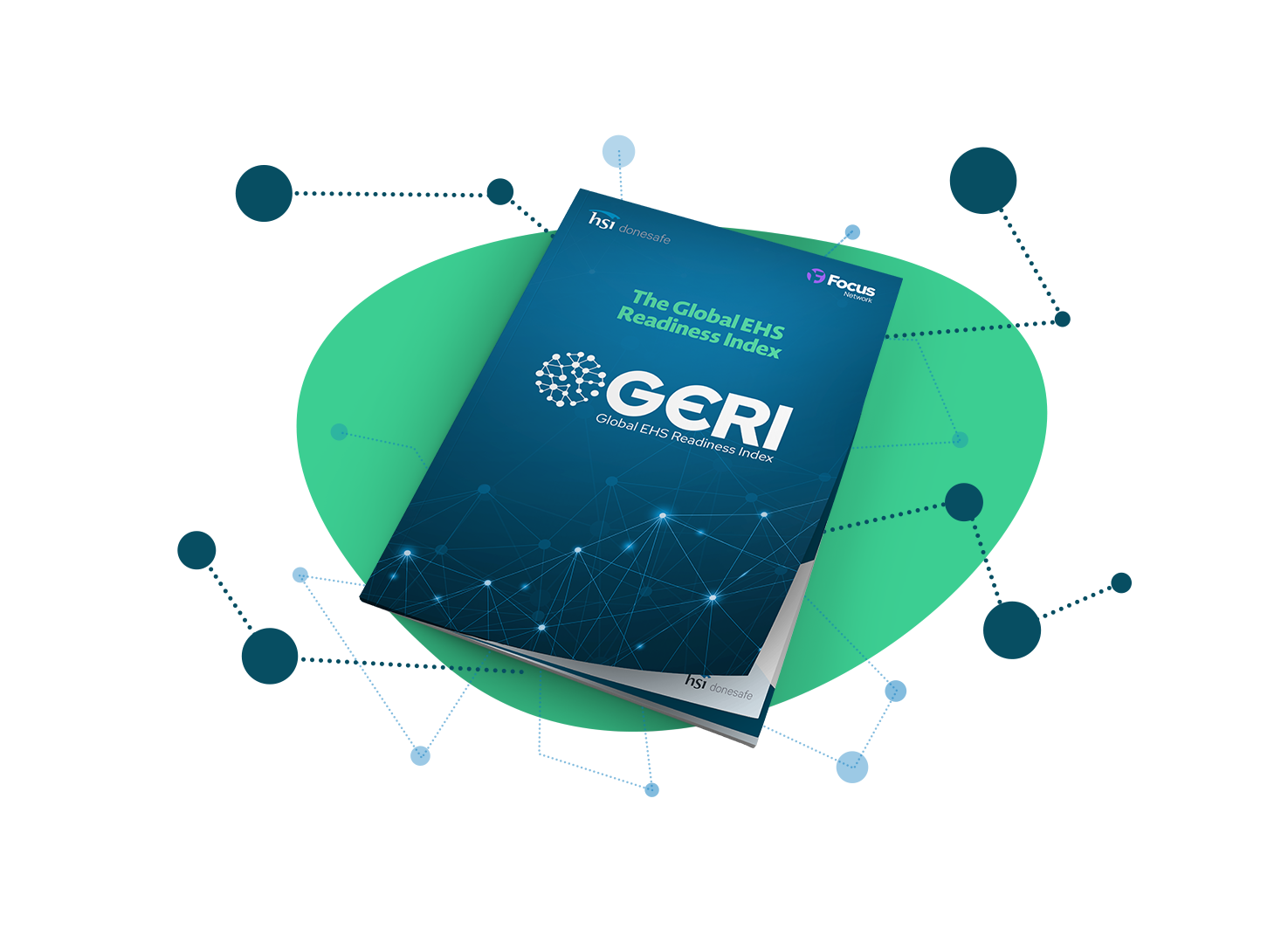 The GERI Report
Access to the intelligence report
This 30+ page report uses global survey data to identify best practices for EHS leaders. It also provides a detailed, global EHS readiness index that offers a framework for improving EHS outcomes.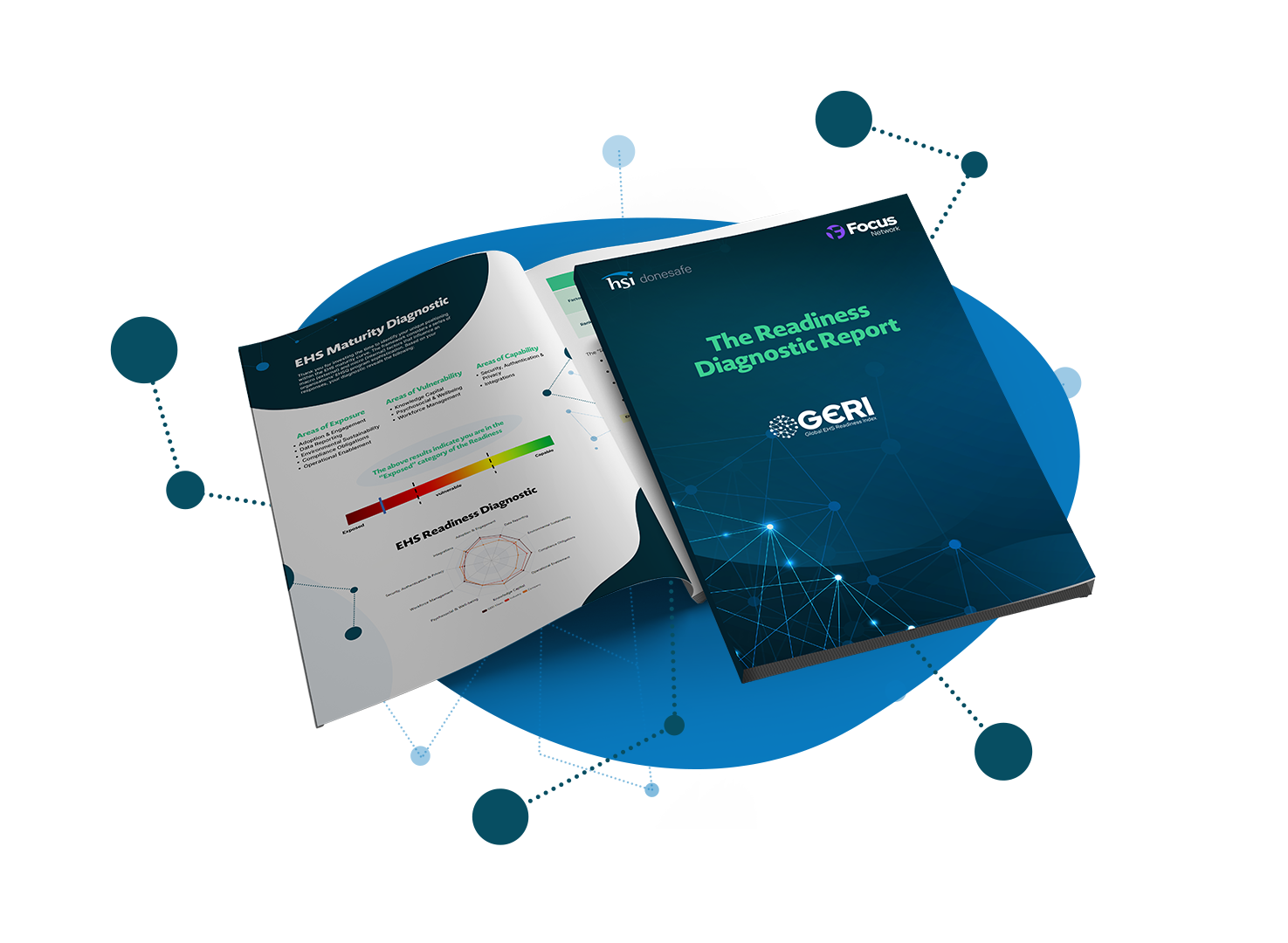 The Readiness Diagnostic
Access the Individualised Report
The EHS readiness diagnostic is an interactive assessment tool designed to produce a personalised measure of your organisations preparedness against an industry mean along with actionable recommendations.
Take the survey by 6th October
Contribute to the global benchmark in EHS preparedness survey gathering industry and global insights.
Save the Date

Report Release Date: 27 November AEST Timezone
Findings Presented LIVE at the 23rd World Congress on Safety and Health at Work.
Behind the GERI Report
About HSI Donesafe
HSI Donesafe is a next-generation no-code EHSQ platform that helps the world's largest enterprises to connect and scale their workplaces at pace. Used by over 3 million users globally, It's the highest-rated cloud-based software for Environmental, Health & Safety and Quality (EHSQ) and Environmental, Social, and Governance (ESG). Designed to collect and connect data that helps business leaders improve EHSQ outcomes and reduce organizational risk.

About Focus Network
Focus Network serves as a data-centric networking, research, and advisory business, catering to senior executives worldwide. Our platforms facilitate the exchange of insights and the acceleration of learning among these leaders. We empower both business and technology executives to implement optimal strategies and enhance their investments. This is achieved through our unique blend of in-depth insights, comprehensive reporting, and a wealth of localized perspectives at the country level.
The EHS readiness index will help EHS leaders understand their current EHS posture, where they need to get to and how they can get there, by offering a practical framework to build greater EHS preparedness for the future of work.
Andrew Milroy
Vice President and Head of Research, Focus Network
Share the Initiative
Refer EHS lead: Send this survey to your organisation's health and safety lead.
"*" indicates required fields
Contribute to the Survey
Approx 12-15 minutes
Complete the survey by 28th September