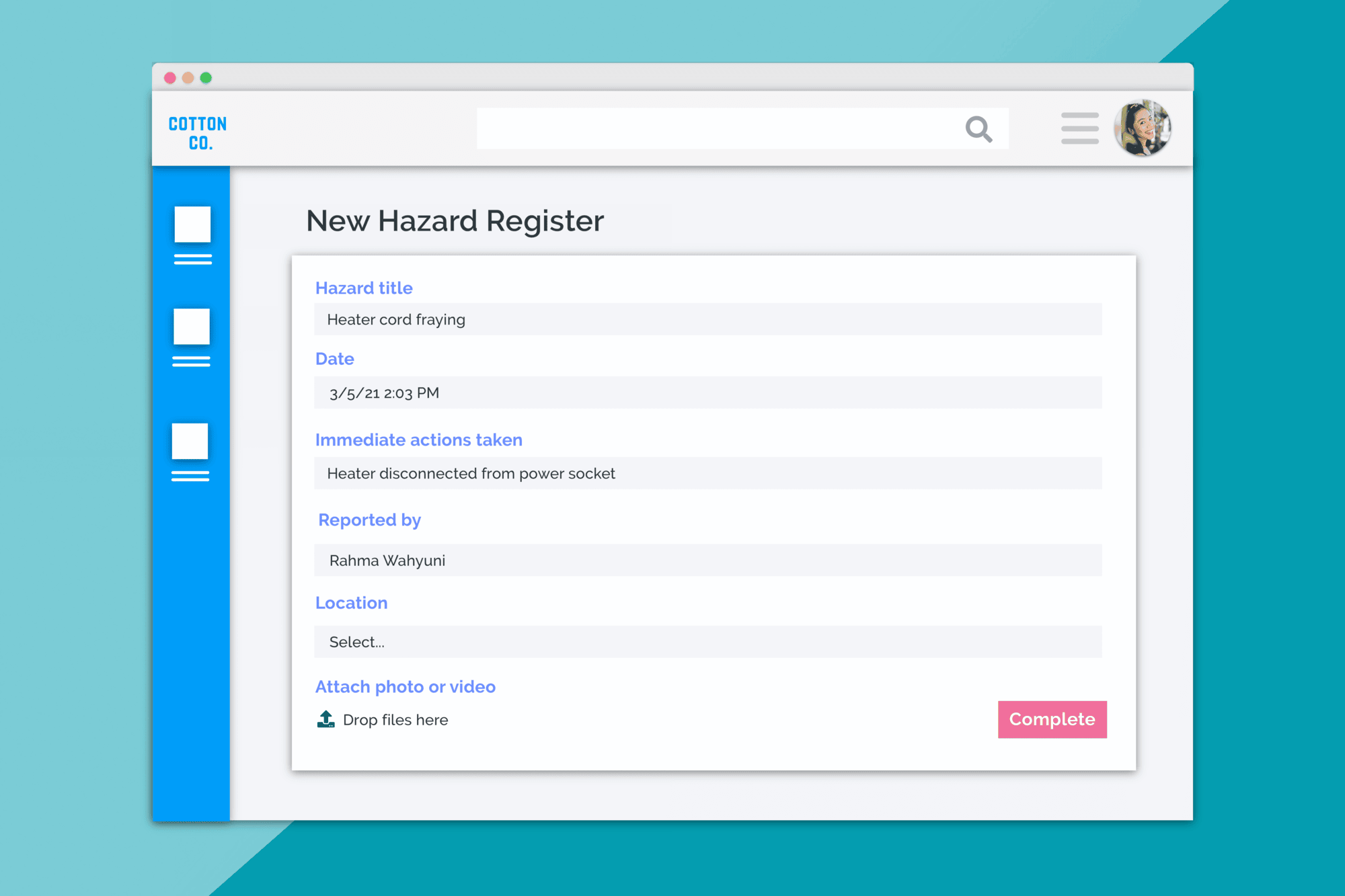 Being able to identify and mitigate hazards before they become incidents is instrumental to a
workplace that is safe for its employees. Yet many safety teams are still grappling with how to
effectively manage hazards beyond using paper-based forms or clunky, multi-point systems. Not
only are these types of approaches a huge time drain for safety managers, getting your team
to proactively log hazards via complicated forms is a challenge in itself.
Donesafe's Hazard Management app solves this and more.
Not only does the app enable workers to log hazards and any immediate mitigation actions within
seconds directly from their device, but it also makes hazard management and reporting a breeze for
safety managers.
Let's dig further to what makes our Hazard Management app so powerful.
How does the Hazards app work?
For workers:
Workers can log a hazard in less than 60 seconds, via a super quick and easy form.
Donesafe works on any device or browser, meaning workers can use their phone, tablet or laptop to
log a hazard and get back to work quickly.
A worker can describe the hazard and any immediate actions they have taken to mitigate its risk, set
a location, and attach a photo or video of the hazard to the record if needed.
For managers:
Once a hazard is logged, Donesafe can automatically notify the relevant manager through our
automations feature. A manager can then access the record from their email and conduct a manager
review. They can complete an initial risk assessment that will give an outcome score, and then add
controls to determine the residual risk. What's more, they can assign corrective actions directly from
within the hazard record, to ensure the hazard is resolved quickly.
Cool Hazard app features
Log hazards on any device or browser: Instead of paper-based forms, workers can log hazards directly from their device, saving a whole bunch of time.
Easy to use for workers: Workers can log a hazard in just 60 seconds. Its ease of use means workers are more likely to log hazards and contribute to a safer workplace and safety-focused work culture.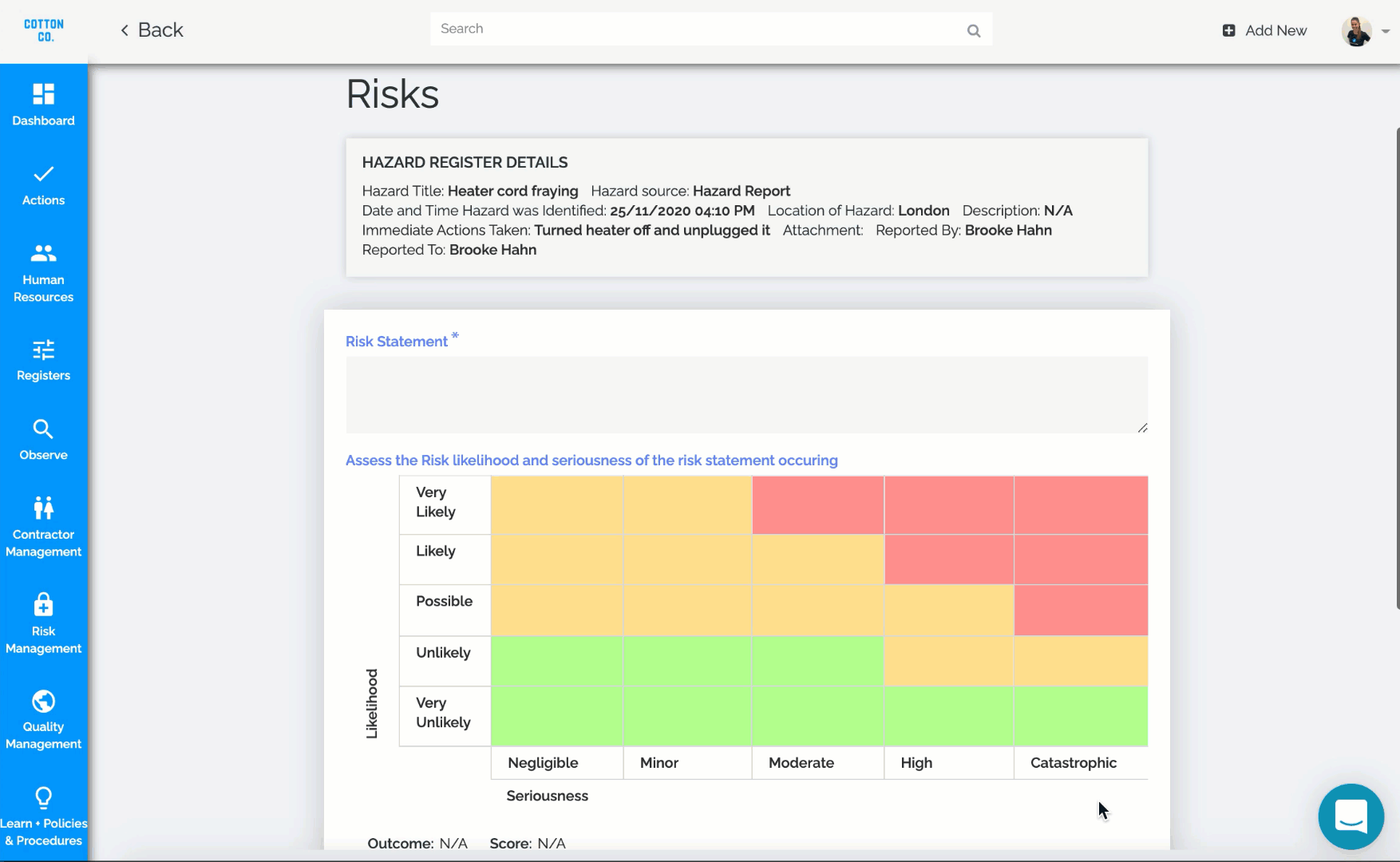 Conduct risk assessments: Hazard severity can be determined via initial risk assessments and then compared with their reduced risk once controls have been put into place.
Assign corrective actions: To ensure hazards are mitigated quickly, managers can assign corrective actions to specific team members, with due dates to ensure issues are resolved quickly.
Trigger notifications: Our automations make it easy to automate tasks and events, such as notifying managers when a hazard has been reported.
Complete hazard management: The entire hazard process is managed end-to-end within the app. No need to move between different systems or lose crucial information.
Reporting and insights: Our one-page dashboard pulls in hazard reports and insights in real-time, making reporting easy for safety managers.
To learn more about Donesafe's Hazard Management app, book a demo with our team.
---