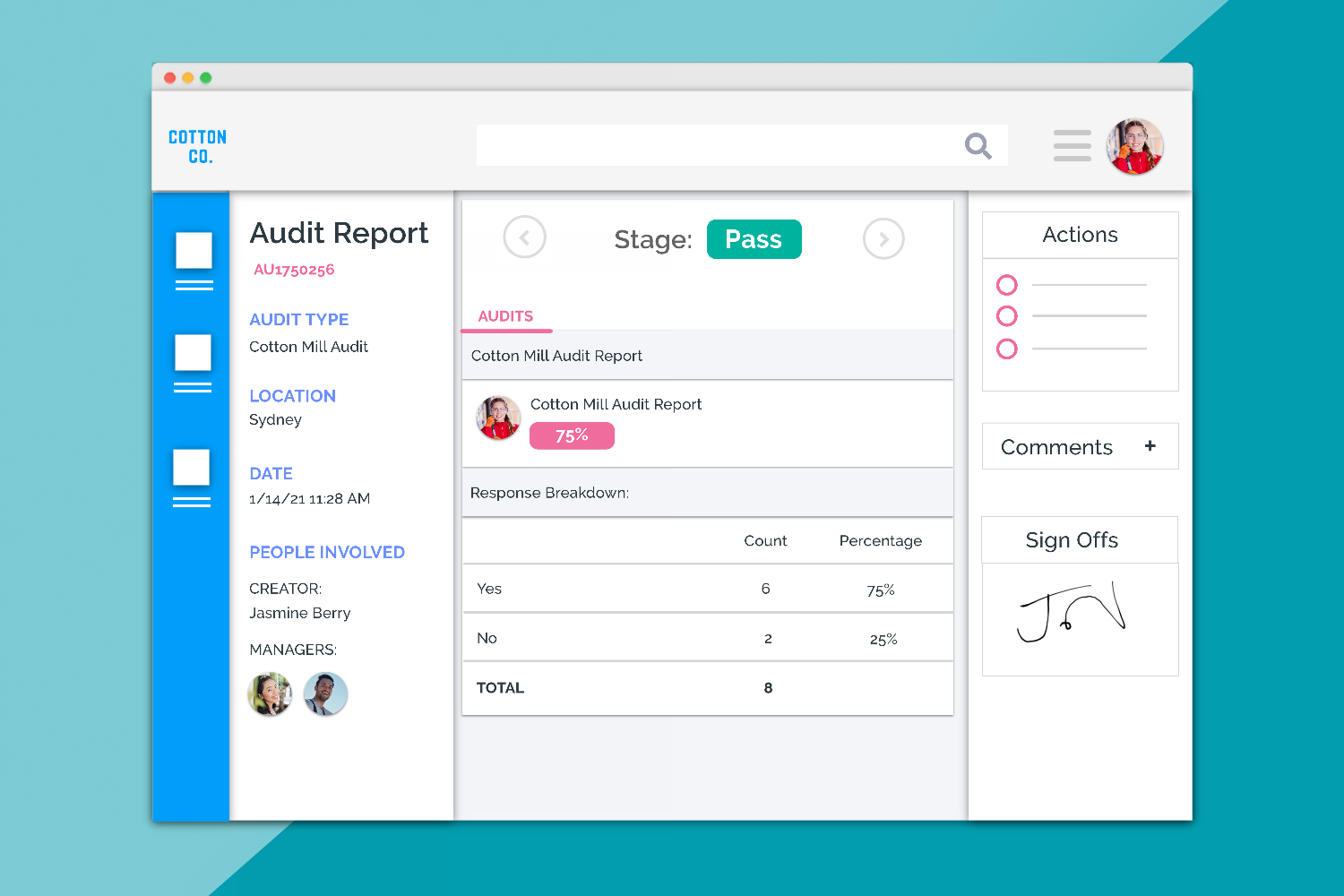 Safety and compliance auditors – whether they're internal team members or external providers –
need to be able to quickly and easily conduct an audit while on-site. Yet many are still lumped with
managing the audit process through paper-based forms or clunky, multi-point systems. This creates
an unnecessary layer of paperwork and a loss of valuable time spent on auditing that should be
quick and easy to complete. It also creates challenges in managing the findings of audits and non-conformances once completed.
Yet a platform like Donesafe can enable your audit team to conduct audits on the go quickly and
easily directly from their mobile phone or tablet, and capture findings instantly with just a few clicks.
How does the Audits Module work?
Organizations may have a range of audits to be completed periodically to ensure the safety and
compliance of the work site. Any number of audits can be configured within Donesafe to match
your requirements, enabling your audit team to quickly and easily conduct an audit and receive
its scored results in real time.
The audit process
An auditor can work through the audit by selecting Yes/No responses, adding notes, and
even assigning corrective actions off the back of each audit non-conformance. Once the audit is
completed, the responses are automatically scored and based on the results, this pushes the audit
into either a Pass or Manager Review state within the workflow.
If the audit fails, a notification to conduct a review of the audit can be automatically triggered for
relevant managers or stakeholders.
Easy configurability
What's more, our out-of-the-box audit setup is just one way you can run your audits. The Audits app
can be tailored to match your organisation's requirements through its easy-to-use configurability
tools. Many of our clients tailor the audit experience through configuring both the workflow stages
and automations, where you can trigger actions, notifications, workflows, and loads more.
And if you want to add, edit, or remove any audit form questions at any time, you're empowered to
do this yourself via the admin settings. Changes can be made in minutes and updated across the
business in real time
Real-time reporting
Access your audit reports and track audit status with ease via our single-page dashboards with realtime reporting. Dashboards can be configured to highlight the most critical safety information
relevant to you on a single page, with the ability to drill down into reports, as necessary.
Cool Audit Module features
Scored responses: Set up your Donesafe audit with scored responses. This enables the platform to automatically generate a scored count of responses, so you can easily determine if the audit has passed or failed.
Set your own audit pass rate: Does your audit require a 100% pass rate? 75%? Something else? Through automations, easily set the pass rate for each audit.
Response count table: Easily determine the response count split with our response count table directly visible on each audit record.
Automations that update audit's pass/fail state: Create unlimited automations to match your business requirements, but particularly powerful in audits is to automatically move the audit to a pass or fail stage based on the audits' score.
Works on any device or browser: Your audits team needs to be able to conduct an audit easily, and with Donesafe they can. The Audits app works on any mobile, tablet, laptop or desktop, giving you ultimate flexibility with how you work.
Easy form configurability: Create unlimited audit forms and configure them in a way that matches your business requirements in our admin settings. Once published, form changes are live across the business in minutes.
To learn more about Donesafe's Audits Module, book a demo with our team.
---