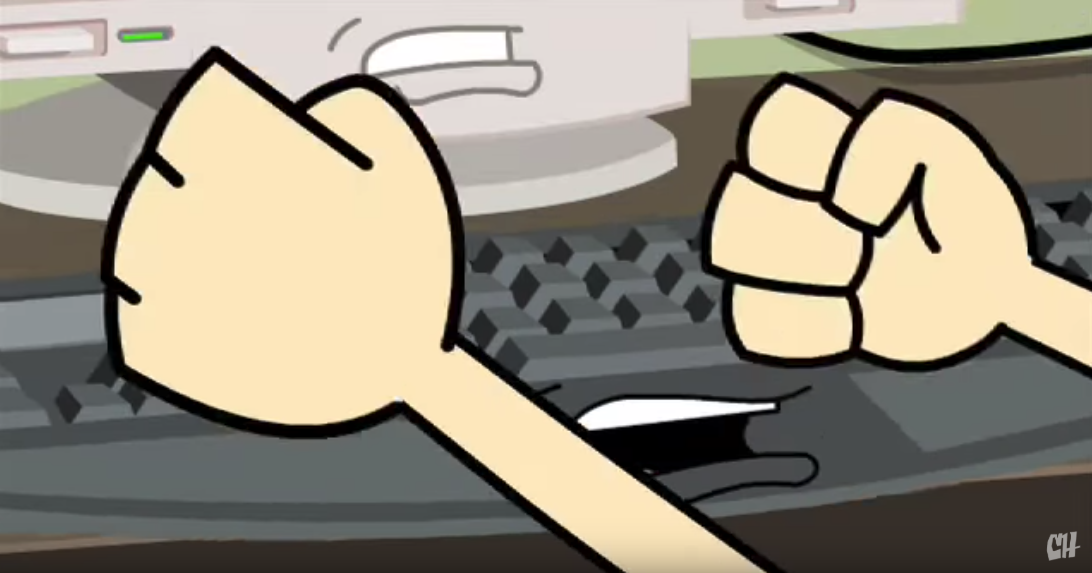 Looking for a good reason to upgrade your safety, quality, environment, supplier, or GRC system to Donesafe.
If you ever needed another reason to go paperless, then we have that reason described with just one word: PRINTER.
Take a look at why in this video called, "Your Printer is a Brat".
On a more serious note…
Here is a family-owned business that benefited from going paperless
Francene and Michael Mountford of Mountford Plumbing Services have been in business for over 30 years. As a commercial industrial maintenance business, they do a lot of work with local government and industrial businesses, so in Francene's own words: "WHS had to be first, with everything else after that."
When Donesafe first met Mountford Plumbing Services, they could have been in any number of predicaments typically facing businesses; had a dysfunctional paper-based system, had no system at all, or did not have the skills, time or knowledge to create a system that would satisfy legislative or tender requirements.
But Mountford Plumbing Services had a perfectly functioning paper-based system.
"We used to be completely paper driven with a bit of management through Excel"

Mountford Plumbing Services
If you are thinking, "Geez, if only I had a functioning Health & Safety Management system at all!" Well, you are not alone. In fact, you are in good company. So, despite being the envy of many of us readers, why did Mountford Plumbing Services see the need to upgrade to Donesafe, a cloud-based (internet-based) Health & Safety Management solution?
---
Well close your eyes and imagine this; (No wait, leave your eyes open, you need to read on!)
A worker notices a cracked window. They pull their phone out, snap a photo, type a note, click send, and immediately get back to work. Their notification then pops up on the OHS manager's or business owners' phone. They then tapa few buttons and the job gets forwarded to the appropriate person to resolve it. At every link along the workflow, information is automatically taken and recorded without anyone having to spend more than a minute of their day dealing with it.
That's the alternative to a paper-based system. That is why Mountford uses Donesafe.
---
A paperless system as quick and simple as this was the proverbial oasis in a desert for Francene and Michael Mountford, except now they were bathing in the benefits and boy, it is a refreshing feeling.
"At one stage, all we were doing was paperwork. Now we can concentrate more on marketing and getting more customers rather than being bogged down with admin. That's a really important thing. We're trying to focus on the future because of our son. We want to make sure that the business is there for him."

Mountford Plumbing Services
Francene and Michael are now looking towards the future and growing the business. They're now developing the QA and environmental aspects of their business in Donesafe in order to get accredited and gain some government work. With a sizeable reduction in paperwork and admin, Francene is now in a position to start investing in the business again.
Imagine you had 10 hours a week MORE to use developing your marketing, finding and winning more tenders, and running the business you dreamed of in the first place – not bogged down in messy paperwork.
JOIN Francene and Michael in that proverbial oasis in the desert. Chat to Donesafe, and get back to the work you love! Fill out the form and we'll be in touch.
---