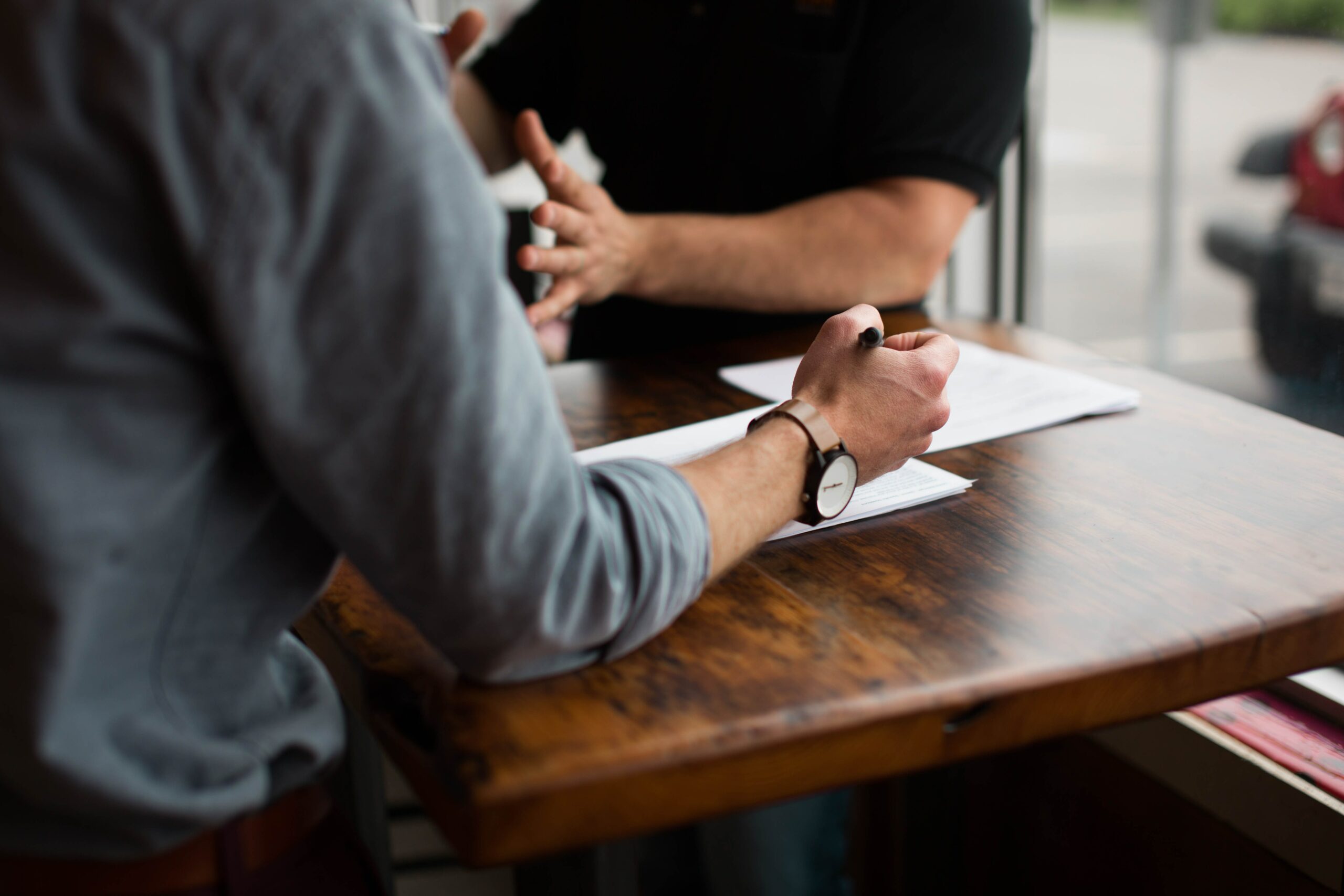 What is a Quality Management System (QMS)?
When you look at leading brands today, there is a direct relationship between their success and a
commitment to Quality Management. Many brands leverage the perception of quality to gain a
competitive advantage, from German carmakers right down to low-cost, locally 'handmade'
products sold in weekend markets. Today, quality management (aka TQM) has become one of the
most important principles in management. Any successful organization's management team must
work to continuously improve the quality of its products, services, and/or work environments, in
order to be and remain competitive.
"Quality is more important than quantity. One home run is much better than two doubles."

Steve Jobs
To maintain the desired level of excellence with an organization, a quality management SYSTEM (QMS) is key. A QMS is a platform that helps encourage, facilitate, and manage commitment to maintaining high standards of work in every aspect of a company's operations.
Why is QMS important?
The international standard for quality management (also known as ISO 9001:2015) is a set of
guidelines for an organization's key processes, designed to meet customer, stakeholder, and
regulatory requirements. A quality management system ensures a consistent customer experience
while protecting the company's brand, reputation, and best interest.
"The bitterness of poor quality remains long after low pricing is forgotten!"

Leon M. Cautillo
A QMS helps meet and manage customer expectations, compliance requirements, and internal
quality standards in an organization. It offers customers a reliable experience and protects the
interests of all involved parties, such as shareholders or investors. This helps preserve a company's
reputation and ensure continued revenue. While a QMS is valuable for any business, it is especially
important for companies experiencing rapid growth. In these cases, quality often gets de-prioritized in favor of growth. However, focusing on quality can outlast any short-term benefits of rapid growth, since it helps forge relationships that will endure long after the company's growth stabilizes.
Making the Right Decision
What are the benefits of QMS?
If your business is struggling with or looking to improve any of the following, a quality management
system may offer the right approach:
Prevent unnecessary errors and waste
Manage growth
Achieve customer satisfaction through improved consistency
Streamline quality control documentation
Improve regulatory compliance
Implement a growth strategy or expand to new markets
Improve the management of teams and promote employee dedication to quality
Look for new and effective avenues for marketing
Improve internal record-keeping and communication.
Many organizations rely on QMS to help meet regulatory compliance requirements. A QMS can
streamline compliance by providing a single standard for all quality documentation and reporting. It
also promotes uniformity on multiple levels: employee behavior and training, company quality
policy, record-keeping, audit tracking, and more.
In short, QMS aligns a company's mission and strategic purpose to meet customers' quality
expectations. Oftentimes, a QMS strategy will be aligned with related initiatives, such as
transparency and sustainability.
A quality management system is often thought to be the collection of documents about quality
management policy. The term QMS describes the entire system, of which the documents are only a
part. An effective QMS relies on a process approach, coordinating relationships between various key
processes towards project fulfillment. Specifically, a QMS identifies, tracks, and improves these
processes, with the ultimate goal of enhancing customer satisfaction and brand reputation.
Implementation
What components are necessary to implement a QMS?
The principal documents of a QMS are the quality policy and quality objectives, which are supported
by a suite of other documents and manuals within a system. Sample supporting documents include
quality guidelines that outline the quality requirements for each process and product, instructions
for following QMS guidelines, and the company's quality goals and commitments. These documents
are supplemented by important records on regulatory requirements, such as documents indicating
compliance with regulatory standards.
What are the steps?
To build an organization-wide employee-friendly QMS system, the company should come up with
general templates, workflows, escalation points, and documentation that will remain consistent
throughout the system build and set-up.
The creation of QMS documents should follow a general template that will remain consistent
throughout the process of drafting documents. The templates need to contain all of the relevant
sections required for controlled documents.
The first step in the document drafting phase is to create a Process Map, a document that defines
and outlines core processes and provides a visual of how these processes interact. The process map
also helps pinpoint the individuals responsible for each key process, gaps in quality and compliance,
and focus areas that need improvement.
The second step is to draft a Quality Policy document. This serves as a sort of quality mission
statement, stating the organization's responsibility towards customers and stakeholders.
The third step is to define the company's Quality Objectives. This involves asking a lot of questions,
and the answers can differ greatly between companies. These questions might include:
What are the most important metrics of success?
Are they financial indicators, such as stock price or market share?
To what extent are they oriented towards customer and employee satisfaction?
How does the company define customer and employee satisfaction?
The last step is to draft policy documents and implement a hierarchical organization. During this
process, it is necessary to review which areas or departments are working under existing, possibly
outdated, internal policies. These older policies will eventually have to be subordinate to the QMS.
To implement this change with as little friction as possible, emphasize that any areas of the company
may link directly to quality and safety products within the organization. End-to-end compliance
obligations using the one integrated platform means that the management and connection of all
your apps, people, and processes align to form a connected solution and a single source of truth.
When drafting controlled documents, keep in mind that the information in these documents should
be accessible to all employees. This can mean different things in different organizations, and there is
no one-size-fits-all approach. In most cases, it is best for the documents and system to be written in
a way that is professional but still simple to understand. For companies with an international
workforce, it may be necessary to provide documents in multiple languages. All documents should
be thoroughly reviewed by Subject Matter Experts working in the area or department covered by
the document. This will prevent tension between staff and different departments, and reduce the
risk of non-conformity and non-compliance. When it comes to organization, a hierarchical model
keeps documents sorted, in check, and easy to locate. A hierarchy of documents and forms might
be:
Quality Manual
Policies & Procedures
Work Instructions
Checklists
Forms
Continuous Improvement
How to onboard and train employees
Any new large-scale change has the potential to cause employee pushback, and QMS
implementation is no different. This only highlights the need for the integration of QMS into the
company culture. Fortunately, the process-oriented nature of the ISO9001:2015 emphasizes the
integration of different departments and roles into the QMS system. As is the case with Health and
Safety software, and EMS software, QMS implementation requires a strong top-down initiative. To
achieve employee buy-in, the project needs to be supported by upper and executive management
from the very beginning. Upper management can emphasize the benefits of a QMS by promoting a
"culture of quality." This means highlighting the holistic nature of the processes that make up quality
management and how each department and individual contributes to the whole. One of the
stipulations of a QMS is more oversight and management.
To ensure you receive buy-in from all employees, it is imperative that the system is been built to
match and replicate organizational requirements.
Change management needs to be driven by the leadership teams who have assisted with the cobuild of the company-wide QMS. The system needs to speak the language and values of your
organization as well as a forum for feedback. Employee feedback and/or concerns should be actively
listened to and logged, in case changes are required. Changes can be simple, which is where change
management and an easy-to-use platform come into play. Remember that the employees are the
ones who will use the system and interact with it every day. To the extent possible, employees
should be included in decision-making, responsibility, and accountability. This kind of holistic
integration makes it more likely that the QMS will achieve its goals, and can also contribute to timely
and accurate reporting and improved communication between departments and employees.
Donesafe is a Quality Management software that connects your system from workers in the field to
the management team in the boardroom. Donesafe makes it fast and easy to access, enter, and
report QMS data in real time. Donesafe is a fresh and modern platform with end-to-end
functionality. It works online with any device, including offline with native iOS and Android
apps. Find out more: Quality Management Software
---