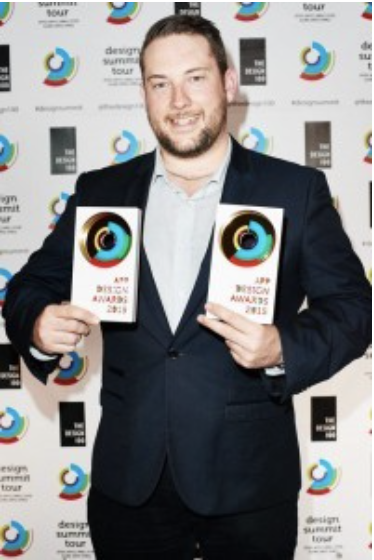 Melbourne, 14 October — Donesafe was recognized as the Best Design Studio with less than 5 employees and the Gold Winner in the Business Tools category of the Australian App Design Awards. The award was presented to Donesafe CEO, Matthew Browne, by the founder of Design100, Mark Bergin.
The Australian App Design Awards highlight the economic impact and significant role of apps in achieving successful business and social outcomes across a broad spectrum of industries. Originally established in Australia, they now span four continents and are presented in the USA, UK, and Asia. They help provide the digital design community with critical links into global markets and an efficient method to gain recognition in export markets.
Design100 is a global community of 65,000 design experts engaged in celebrating courage, recognizing design excellence, and growing demand for design. It boasts a panel of 180 of the world's leading design minds who provide curatorial, judging, and directional guidance.
This year, all of the programs had standout portfolios. The Best Design Studio award is one of the most comprehensive, based on an aggregate score across unique nominated projects. Donesafe scored this award in the category of small business; the winners for Donesafe CEO Matt Browne Millipede and Outware, respectively. The Design Champion award went to the Domain Group for both their high quality and volume of design work.
"Our design is meant to be seamless and functional," said Browne. "Ultimately, we were looking to build something that both works well and looks great, and our growing client base agrees."
As always, stay safe,
Team Donesafe
Want to test out our award-winning app for yourself? Find out more about our 30-day free trial.
---