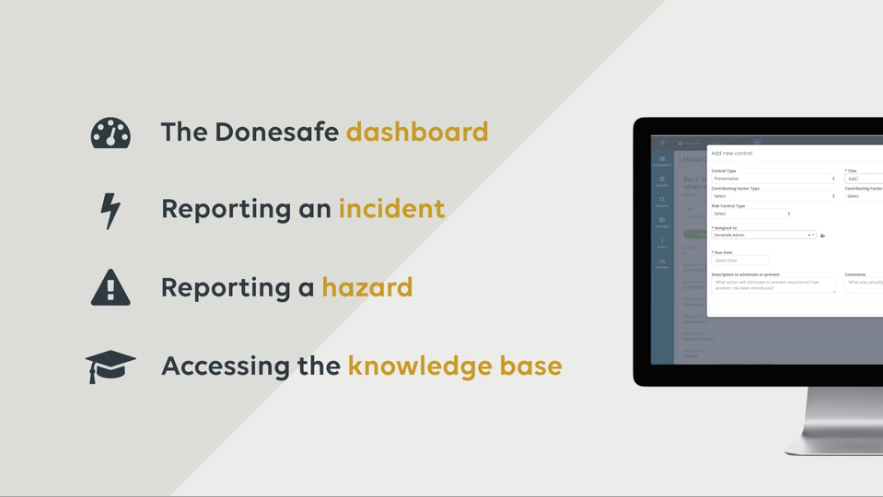 The Donesafe help section has had a major upgrade this month with over 50 new video tutorial articles added to the help section.
The tutorials range from simple how-to's for everyday users right through to a full-tuition course on how to set up a new Donesafe account from the ground up.
This is something we've been working on for a while and are excited to announce this new resource.
Learn to your level
The new help section is arranged by role level to make it easy for any user to find exactly what they're looking for:
Welcome Tutorial
Everyday use for workers and employees
General use and Troubleshooting
Record management use for managers and team leaders
Settings Configuration for the Site administrator
New Account Setup Training Suite
Partner Support
Learn everything there is to know about setting up a new account.
One of the biggest sections added is 'New Account Setup Training Suite" which takes an admin through the very beginning of a new account straight through to the end. Whether you're adding users, configuring your modules or even setting up your workflow automations it's covered here.
Users can watch the course from start to finish or jump in and out as needed.
Introduce your workers to Donesafe with the welcome tutorial.
The Donesafe Welcome Tutorial is the very first thing you'll see on the help section. This quick video will introduce your workers to the dashboard, adding incidents and hazards and accessing the knowledge base.
If that's not enough, the "Everyday use for Workers and Employees" and "General Use and Troubleshooting" sections can train them on the specifics of the day-to-day of using Donesafe; anything from reporting incidents and filling audits to managing their actions: it's all there.
Check out the help section today.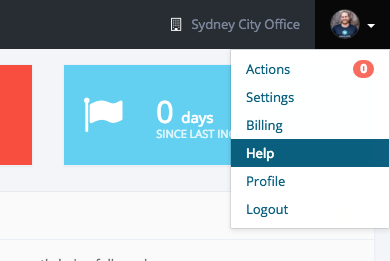 Visit the Donesafe help section today to truly unlock Donesafe's potential for your business. You can go there now by clicking here, or in-app by clicking on the menu and selecting "Help".
---