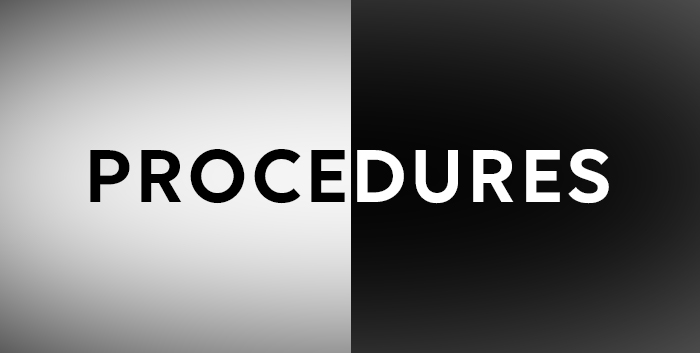 Safety procedures may not be the sexiest topic for discussion, but when it comes to life and death,
good, actionable procedures can make all the difference.
Exhibit A: Good Procedure: Exploding Phones on a Plane

Qantas, not having had a single airline crash since 1951, has gained international renown as the
"world's safest airline". Whether that's true or not, you've got to hand it to them; they've got some
slick procedures.
Just 40 minutes into a Qantas flight from Los Angeles to New York on June 21, a passenger dropped
their smartphone between the seats. In an attempt to retrieve the device, they adjusted the seat
which caused the phone to become crushed. The lithium battery began hissing and almost
immediately burst into flames.
Nobody panicked, the crew just fell back on their basic fire procedures and the incident was almost instantly contained.
Qantas has now worked instructions for dropped phones into their safety presentation at the start
of the flight and is also looking into alternative seat designs to avoid this issue in the future.
*Qantas drops the mic*
Exhibit B: Bad Procedure: Why my mum won't ride on roller coasters

British based theme park operator, Merlin Entertainments PLC, is no small operator. According to its website, Merlin runs 115 attractions in 23 countries across four continents. In short, they know their stuff.
That experience didn't stop the horror roller coaster crash at Alton Towers theme park back in June 2015. A rollercoaster carriage of the ironically named attraction "The Smiler", carrying 16 passengers, slammed into a stationary empty carriage that incredibly, nobody knew was on the track. All 16 passengers were seriously injured with two of the front passengers requiring leg amputations. It was then 20 minutes before emergency services were called.
What was it that prosecutors described as a "Catalogue of errors", that seemed to be the root cause
of the incident? Warning lights were ignored and overwritten, communications were missed, and
procedures were non-existent, or so ineffective, that they were ignored. These errors also included enormous pressure from management to meet certain downtime SLA's; this time unfortunately at the expense of the safety of its passengers.

The operator, Merlin Entertainments, was found at fault and copped a whopping £5M (AUD$8.5M) fine for the incident which is not much consolation for those that lost a limb in the incident.
Conclusion
No matter how you look at it, if your workers know what to do in an emergency and have good procedures to fall back onto at all times, you keep yourself, your clients, and your workers protected. Procedures should be easily accessible, and well known by all staff because remember: it's a life and death matter.
And as always, Stay safe out there.
---
By Christopher Notley-Smith at donesafe.com
For a paperless, jargon-free business safety solution that you can manage from your phone, click here to get in contact and ask about how you can try Donesafe for FREE or visit our features page to find out more.
---
Sources:
---