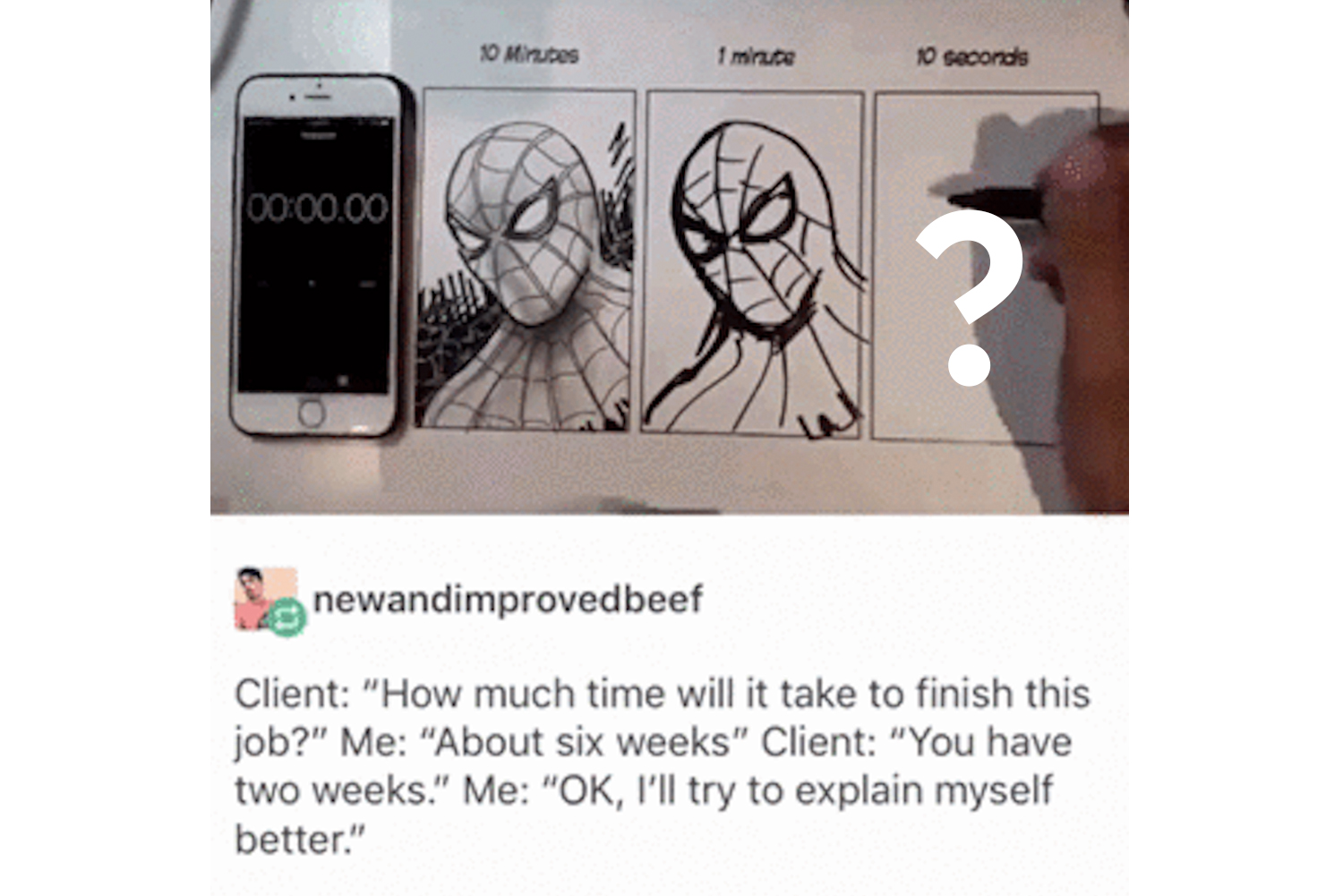 So you'd like to implement an online EHS (Environmental, Health & Safety) software system, and there could be many good reasons for that; perhaps you're looking for better oversight and improved tracking, OSHA compliance, increasing productivity through automation, or creating a safer and more fulfilling workplace for all employees. No matter the reasons, actually going through with the implementation can be an intimidating task. The technology of EHS management has really burgeoned in recent years, with countless providers and options to choose from. Even if you're set on a vendor, there's still quite a bit to do before you can get the program off the ground. Setting up an implementation blueprint with clear objectives and priorities can help both ease the transition to a new EHS management system and ensure that the new protocol is a success.
Picking the best online EHS software vendor for your needs
Of course, one of the most consequential decisions will be the choice of vendor. Among the many options on the market, how do you know you've made the right choice? Fortunately, there are a variety of EHS management solutions for any size and scale of operation. Decide what is important to you: do you want a vendor with an established market presence but with an aging product, or are you willing to try out a newer and more innovative provider with clean, modern software? What range of features and level of support does the plan absolutely need to cover? What is a reasonable pricing structure that will still meet your needs? These are just a few of the basic questions that can steer you in the right direction. As you hear from potential vendors and find out more about their offerings, refine these questions to reflect the more specific needs of your company.
Find out more about Donesafe's EHS solution – click here
Let's take a look at the perfect implementation project
The implementation process begins in earnest once the vendor has been confirmed. The first step in successfully strategizing and deploying an EHS software system is to outline the goals and priorities of your EHS management plan. Among the best ways to tailor the protocol to your company's needs is to directly involve EHS specialists in the process. Soliciting input from staff who already manage this area ensures access to a valuable and practical knowledge base. Since EHS software implementation will certainly involve IT, this process should be a collaboration between EHS and IT professionals. According to a recent white paper by the National Association for Environmental Management (NAEM), the vast majority of companies involve EHS and IT in both selection and implementation.
During these initial stages, prioritize setting a realistic timeline, creating a budget, and forming an implementation team. Consider whether the size and scope of the implementation warrant hiring an external consultant. Although this raises the cost of the implementation, consultants can provide specific subject matter expertise, and are often indispensable in more complex implementations.
After putting forward a plan of action, the next step is to take stock of current EHS management and reporting practices. Look at how different departments are currently managing the tasks that will eventually be turned over to the EHS software. Is there a uniform policy or is every department or manager operating on an ad-hoc basis? It is important to reach some kind of consensus well before implementation, especially if there wasn't a consistent approach in the past. Map out each department's priorities by consulting with the heads and EHS staff in that department. During the initial rollout, implement only those features that are of the highest priority. You can always expand and add more functionality once the new EHS management protocol has become second nature.
Implementation time frames for EHS software
One thing to always keep in the back of your mind is timing. When developing a project timeline, be realistic about how long the implementation will take, and be prepared for the process to take months, not minutes. A large factor is the size of the business – Small to medium-sized businesses are guaranteed to take less time than a large Enterprise business.
Hot tip. More time = better results. Again, your vendor will discuss how this will work to suit your business size.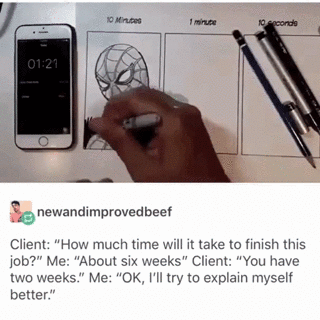 Rushing through this process can create larger headaches down the line. One of the most important components of an implementation timeline is scheduling regular communication between the vendor and the company. Decide on the optimal amount and frequency of check-in meetings and stick to it. Bi-weekly meetings are a good benchmark, but you may decide more frequent check-ins are necessary. Prioritizing communication will help manage and address any questions as they arise and preempt any major miscommunications.
Evaluation is another key component of the strategic process. One of the best ways to manage expectations and settle concerns about the implementation of a new EHS software is to establish a clear line of communication. Those employees working directly on the implementation aren't the only ones who need to be in the loop. Anyone who will be affected by the change in EHS management should be included in the process. However, don't just be the messenger. Solicit and gather constructive feedback from employees who will be working directly with the new software, whether or not they are part of the implementation team.
View Donesafe's implementation plans – Get a quote.
What do you do with historical safety data?
It's also important to resolve the question of integrating older data. In their report on implementing a successful EHS management system, the NAEM stresses that the management of historical data is a key part of the transition process. The first thing to know is whether the organization is required to retain historical data. If retaining this historical reporting is required by law or regulation, you will need a migration plan to transfer the old data onto the new platform. Due to incompatibilities between software platforms, data migration often takes longer than anticipated, so plan accordingly. This is definitely one of those tasks that requires time and planning. Map it out as early as possible, so that it is completed accurately and does not slow down the rest of the implementation.
What should my EHS software system look like?
Before putting the finishing touches on the planning process, you should settle on product design. Decide which features are must-haves, which are nice-to-haves, and which aren't necessary at the moment or at all. Take into account whether features can be added later and ask your vendor about the ease of implementing changes. If updating features once the system is live could be disruptive to the functioning of the system, the best time to find that out is now rather than later. Instead of going overboard with features, try to zone in on the right configuration. Don't assume that customization is automatically always the best option. Customization may work well for clients with more specialized or niche reporting needs, but clients with more mainstream needs may find it easier to work with a built-in suite of features.
Okay, so your strategic plan has been progressing nicely, and you've designed the product to the exact specifications the company needs.
What to test and how to prep employees for go-live
Before you release a completely new EHS software platform to all departments, you will want to test it first. Open up the software for testing and feedback with a group of employees working in EHS management, ideally from diverse departments or professional roles. Testing is an intensive process of gathering feedback, implementing changes, and re-evaluating, so don't expect things to happen overnight. In order to have a functional finished product that justifies all of the work put into implementation, consider allotting up to a month for testing.
After testing comes training. Training should take place in the later stages of implementation, but before the new EHS software is completely rolled out. This gives employees enough time to learn the ropes, know what to expect, and ask questions. It also allows enough time to make changes and go through several rounds of testing and feedback, if necessary.
The green light
The final stage, and what you've been waiting for, is to actually deploy your new EHS software. Decide at what pace you would like to introduce the new platform. This will depend on a variety of factors, like the size and organizational structure of the company, and the level of familiarity that has already been achieved through testing and training. You may wish to roll out the new platform across the board, implement it only in select departments, or just a few locations. Whatever you choose, think about how these decisions correspond to the blueprints you drew up during the planning and design stages. There are obviously pros and cons to either of these approaches. Implementing the new software in stages or by location can streamline training and help continue the loop of feedback and improvement that began in the testing stage.
Once the system is implemented, remember that communication and feedback do not stop here. It is one thing for employees to grudgingly use the system, but it is another thing for them to buy into it. Finding this level of buy-in means listening to those who use the new EHS management system regularly. Achieving this level of buy-in is not only great for company culture and accurate EHS reporting, but it also ensures a return on investment. When implementing a new EHS management system, following a series of systematic tasks involving strategy, design, and testing is the surest way to go from initiation to adoption.
Related Article – The benefits of an EHS Management System
And as always, keep safe out there.
By Donesafe at donesafe.com
---