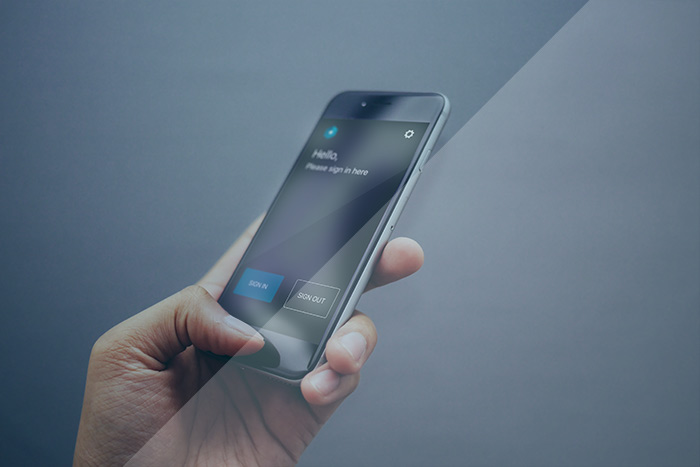 Most folk like to focus their attention on becoming a better version of themselves. The top five ways
of doing that are going to the gym, reducing time spent on social media, eating healthier, saving
money, and committing to a better work-life balance.
Why not help your workers become a better version of their work-self by finding faster, more
efficient ways for completing tasks, going greener by reducing paper usage, and streamlining
systems to achieve a better working environment. Here's a little on how one change can suit
everyone and improve the mural in the office/on-site, or wherever your workplace may be.
Why is Safety Management Software like lying down?
We all know Winston Churchill. If you don't, better head over to Google and find out. Whether you love or loathe him, he was a pretty incredible guy and came up with some pearlers in the famous quotes department. One of our favorites is:
Mr. Churchill, to what do you attribute your success in life?
"Conservation of energy. Never stand up when you can sit down. And never sit down when you can lie down."
It's settled then, I'm off for a 30-minute lie-down!
If you are a typical Safety Manager, business owner, HR manager, or have some other title and got
handed the duty of managing safety in your business, I'm guessing you are, unfortunately, many
reports and missing files away from having a lie-down.
It doesn't have to be that hard! Safety Management Software (SMS) makes it easier to manage your
workplace health and compliance requirements, rolling them into one place. It gives you the ability
to monitor, track, and report on your safety data in real time. And even better, it does it all on its
own, through some pretty handy automation tools.
Why?
As you know, a successful company identifies and manages all the risks that can possibly impact the
business. Also, there is a fair amount of efficiency that comes from accessing integrated data for
multiple purposes. The safety of your employees is vital, especially when facilitating compliance with
OHS. For businesses, there are a lot of reasons for, and benefits of, using a compliance software
platform.
How do you pick the right one?
There are many safety management software systems out there, you need to make sure you are
choosing the best system for your business. The software needs to make your life easier when it
comes to workplace health and safety. An easy-to-use platform that is jargon-free is essential.
Furthermore, ask questions, outline your business challenges, and try the software before
committing. Free demos are key to ensuring a system can work for you.
Let's talk about facts.
Whether your company employs 13, 300, or 300,000 workers, passing notes through Excel
spreadsheets to track interactions isn't feasible, because you're a consistent business with a
predictable growth curve this year. Those multiple spreadsheets, or similar systems, you use to
catalogue and analyze your safety processes, are ugly, clunky relics that need to be relegated to the
past.
Sound familiar? If so, then it's time to look at options and updates.
What to look out for?
You're a smart business owner, safety professional, or manager, and you need a safety management
software system. If you're still on the fence about whether this technology is for you, read on to find
out which questions to ask yourself when evaluating your requirements for a compliance software
platform.
You need to ensure the system's backed with great technology
A configurable system is important as this will future-proof your business when it comes to health and safety management. For example, as legislations change you need a system that can change too. With configurable software, you can change:
Legislations
Permissions against workers
Add/delete modules
Change forms
Color schemes and logos
Dashboard visuals and settings
Reporting
Every aspect of Donesafe's platform is configurable. Donesafe is also easy to use and jargon-free,
aspects which are crucial to ensuring all workers can utilize the system. Not everyone is familiar with
terms such as PIAWE, JSA, COSHH, and IOSH. Let's keep it simple!
The system you select needs to be cost-effective based on the number of workers and modules in
use. Make sure you are not paying for a full system if you only use a subset of modules. There will
also be a big difference in cost for 20 workers compared to cost for 40,000 workers.
Ask yourself whether the software system you have chosen covers everything you need it to. If you
still have to complete the odd task in Excel, for instance, then maybe you should reconsider your
options.
Can the system you are considering provide real-time reporting? This is a process that can take up a
lot of time if you're using a variety of unconnected systems. The ability to build your own reports
and have them displayed on a dashboard will save both time and money for a business. And not to
mention happier employees. Think of the time saved for each employee, team, or department!
Does the system generate instant notifications when observations, hazards, or injuries are flagged?
The correct team members need to be informed to achieve a faster end result, and the ability to add
email reminders ensures actions are closed off promptly.
Donesafe can cover all of the above and more… Many more of our features can be found on our
website, by visiting All Apps & Features.
Frequently asked questions?
Can you manage ALL health and safety on one platform? Yes, you can. Our configurable platform allows you to only see what you need and add modules as you go.
I only have 10 workers, do I still need a safety management system? Yes, you do. It's important to have all your health and safety in sync and know exactly what's happening in the business. The benefit is, you only pay for what you use based on the number of workers.
We are an Enterprise company of 40,000 workers, how can one system cope with all this information? Donesafe is a cloud-based safety system which means storage and large volumes of documents aren't a problem. The system will remain fast and reliable at all times. We are currently working with the likes of McDonald's, NAB, IAG, Government of California, and many more Enterprise clients.
Feel free to send any questions or business challenges by completing the contact form below.
And as always, keep safe out there.
By Donesafe at donesafe.com
For a paperless, jargon-free business safety solution that you can manage from your phone, click here to get in contact and ask about how you can try Donesafe for FREE or visit our features page to find out more.
---