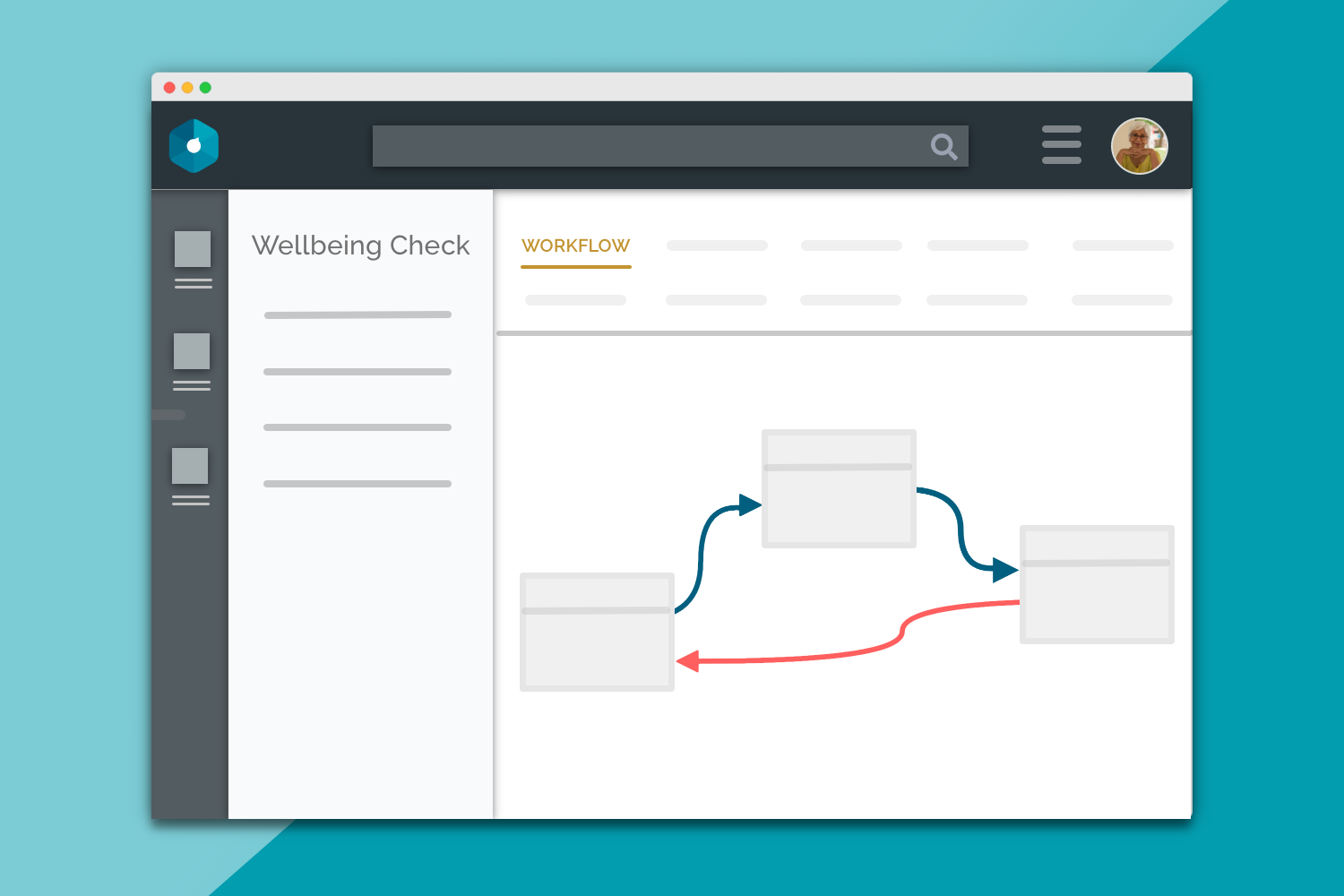 R U OK Day is a key mental health event in Australia hosted on September 12. It encourages
individuals to check in with colleagues and loved ones that might be struggling with their mental
health.
The workplace is one of the best places to check in and asks R U OK with those around you. Many
people spend the majority of their time at work and stressors from work or home have a significant
impact on their quality of life.
However, there are key challenges in asking R U OK in the workplace including stigma, time,
inadequate training or resources, and its reinforcement over time.
– Stigma: unfortunately, the same stigma that prevents people from asking for help affects us
asking others if they need help. It forms a cycle of struggling and avoidance that can continue
indefinitely or until someone is severely unwell.
– Time: if one person at work is stressed or overloaded with work, the rest of the team may likely
feel that on some level as well. This could limit an individual's awareness of the people around them
and the time to reach out to those who may be struggling.
– Inadequate training: most people may feel they do not confidently know whether someone is
struggling or not and may feel uncomfortable which what to do if someone is not okay.
– Reinforcement: asking R U OK is not a one-time thing but something that should be in-built into
the operations of a team and company. Unfortunately, most companies may ask R U OK on R U OK
Day but will fail to follow up and support the people to who they initially reached out to.
To overcome these barriers to checking in with employees at work, companies can attempt to build
Wellbeing Checks into their companies' workflow. By doing this, companies can aim to make mental
health a more common conversation, so that asking for help is more normalized when employees do
start to struggle.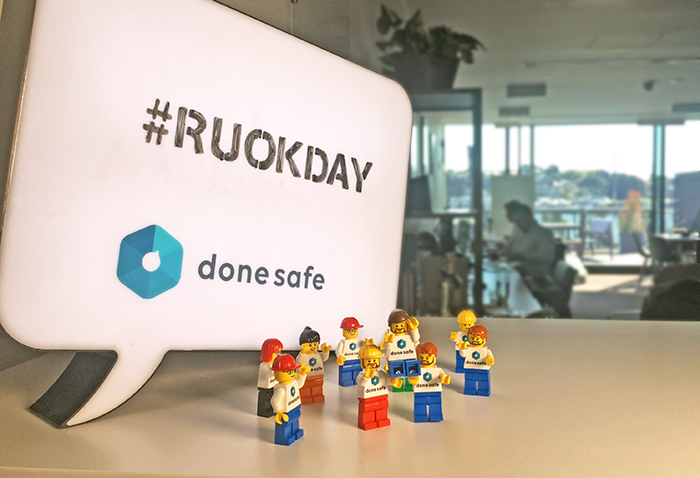 Donesafe is a risk management platform that has partnered with Uprise to prevent mental health hazards from arising in the workplace. Uprise is a proactive employee assistance program that prevents the development of mental health hazards by reaching out and offering timely support to employees before they are in crisis.
To ask all of your employees R U OK? You can use the Uprise Wellbeing Check tool for free in September.
The Wellbeing Check is a questionnaire that calculates an individual's wellbeing score out of 100, relative to the population.
Participating organizations will receive a de-identified report including:
Specific stressors that employees experience in the workplace
Average wellness scores company-wide
Training resources on helping others
Building R U OK into your Workflow
Employee Engagement Surveys
Uprise surveyed HR and WHS professionals and found that the majority believed that
communications about mental health should come from senior leaders and HR.
To offer a baseline level of support, it is recommended to send out employee wellness and
engagement surveys each month from senior leaders or HR. This should be framed in a way to check
in with employees anonymously about how they are coping at work. It shows employees that your
senior management is talking about mental health and wants to improve their workplace
experience.
However, the findings from these surveys must be used in a way that attempts to correct whatever
feedback employees are sharing. If the issue cannot be resolved, it at least offers an opportunity
where senior leaders can explain why something is a certain way rather than ignoring it.
Manager AND Team Awareness
Most of the time, responsibility for asking R U OK is given to line managers. This is reasonable as line
managers are often the first point of contact for employees and they should be regularly checking in
on individual employees in their team.
However, recent reports have found only 17% of managers feel confident in supporting employees
with mental health issues and an even greater proportion have never received training to identify
mental health issues.
Before expecting a line manager to check in with their team, senior leaders should be investing time,
resources, and training into up-skilling their line managers in this aspect of their role.
A key part of this training should encourage talking about mental health, stress, and coping at team
meetings. This could be scheduled as a mental health meeting once per month where managers talk
with the team about their workload, time pressures, and how they are managing with the
requirements of their role.
This kind of check-in can ensure it happens more regularly and opens up more of a conversation
between team members. It can be less daunting in a group setting and also have a greater impact on
the overall culture of the workplace because mental health is talked about more often. Plus,
managers themselves may be feeling stressed and opening up this conversation means peers can
offer support back to them as well
Wellbeing Check Software
The best way to ensure that well-being checks are fully integrated into your workflow is by using
well-being check software. Used in conjunction with check-ins from surveys and manager and team
meetings, well-being check software can assist in tracking well-being over time and maintaining a
higher level of confidentiality.
Uprise is a digital-first employee assistance program that assesses employee well-being, stress, and
causes of workplace stress. The Wellbeing Check is digital and confidential. It links employees
directly to the appropriate level of support based on how they score. Uprise steps up high-risk
employees to immediate call-back support and low to medium-risk employees are offered proactive
training and coaching.
Companies using well-being check software like Uprise, can track their impact over time and ensure
that employees get access to support when they need it. They receive quarterly reports that show
improvements in scores and reductions in risk across turnover, stress, and mental health.
---
This article was provided by Uprise, a proactive Employee Assistance Program, and Donesafe certified partner. Uprise and Donesafe offer an integrated platform to manage all your health, safety, compliance, and wellbeing management for all employees. With our combined solution which can be accessed for all workers with one login, removing disconnected systems and enabling consolidated reporting.
---