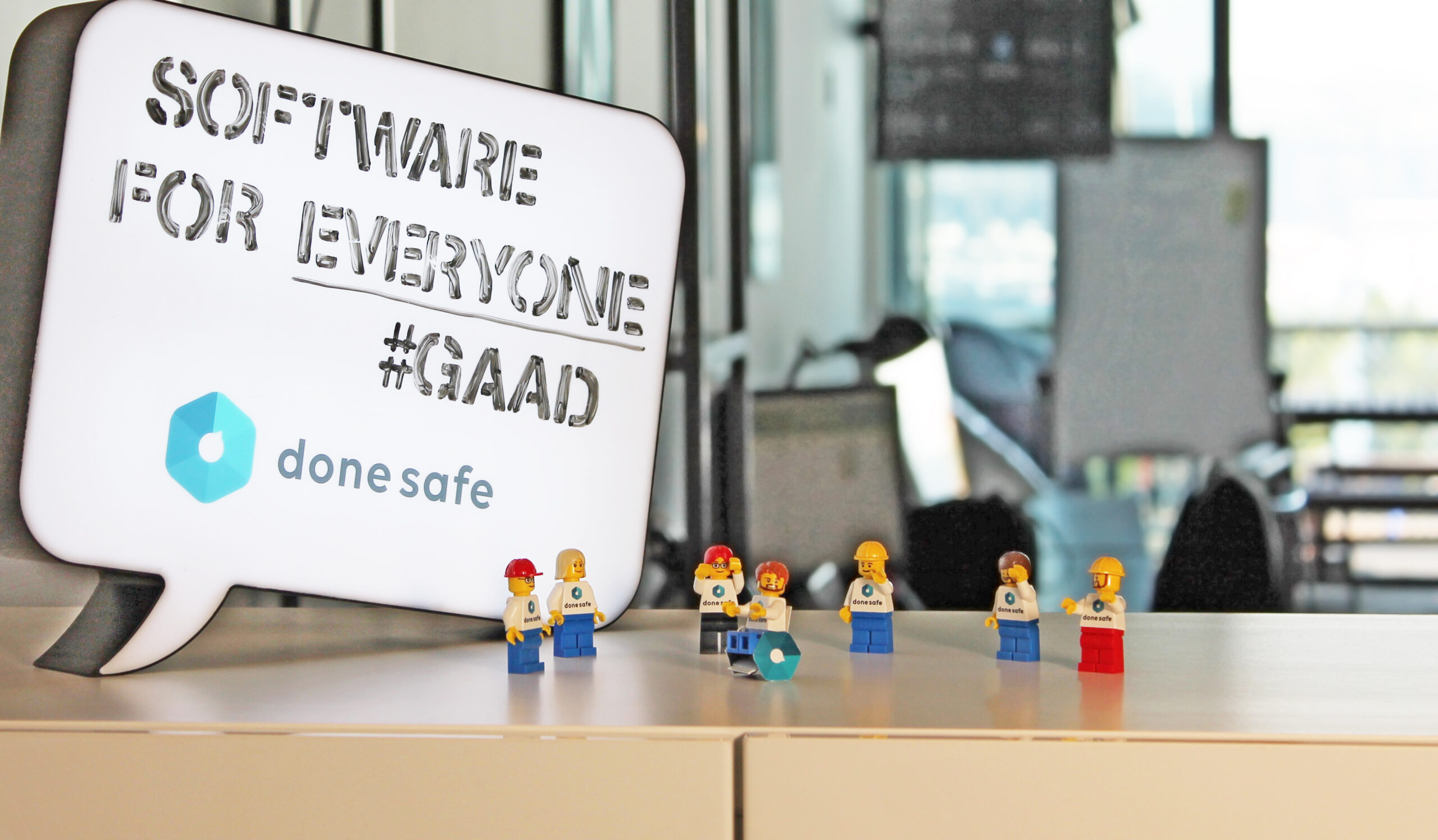 Global Accessibility Awareness Day (May 19, 2016), was inspired by a blog post by Joe Devon where he called for increased awareness around website accessibility and compatibility. Being a software company, this cause is close to our hearts.
For most start-ups (ours included), it's an obvious first step to focus on the end game, to get your
site and software up and running. Global Accessibility Awareness Day is about stepping back and
taking steps to ensure that those platforms are as accessible as possible, to as wide an audience as
possible, including disadvantaged users and disabled users.
Donesafe has put a great deal of effort into ensuring that its software is accessible to users with
intellectual disabilities, and users who come from a non-English speaking background. This is only
one part of the puzzle, and for many software companies (ours included), more can be done to
advance this cause.
So today, on Global Accessibility Awareness Day, take a moment to spread the word and encourage
thought leaders in the software development field to start thinking about accessibility in their
projects.
You can check out their website here: http://www.globalaccessibilityawarenessday.org/
Thanks for reading!
And as always, keep safe out there.
---
By Christopher Notley-Smith at donesafe.com
For a paperless, jargon-free business safety solution that you can manage from your phone, click here to get in contact and ask about how you can try Donesafe for FREE or visit our features page to find out more.
---