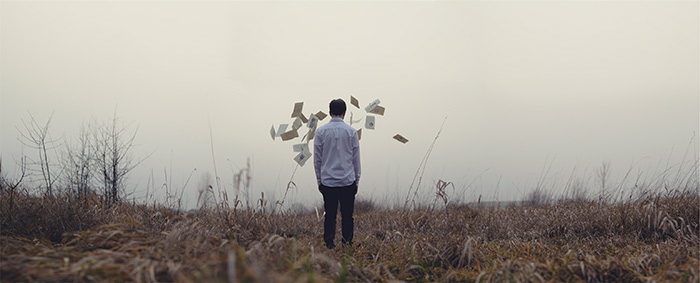 As companies grow and safety laws change, it's becoming increasingly difficult for business owners and OHS managers to manage their safety compliance without it affecting their business. Last month we posted a blog about the worst workplace disasters in history and some of the feedback that we got was from frustrated owners and managers who frequently find themselves spending a day a week filling out safety paperwork.
If you've found yourself in this position, you're not alone. We've been there. Here's how we solved it:
Stop doing paperwork.
More specifically, stop using paper. OHS compliance management is complicated and grows even more so for the more employees/sites/projects you have. It's no wonder that people are getting bogged down with just trying to meet basic compliance.
To be clear, I'm not advocating NOT managing your OHS compliance. I'm advocating finding a better, more efficient way to do it. And the way I'm suggesting you do this is the same way you've likely solved all of your other time-draining and complicated issues; with technology.
Here's the alternative to paper management:
Imagine a worker notices a cracked window. They pull their phone out, snap a photo, type a note, and click send and get back to work. Their notification then pops up on the OHS manager or business owners' phone who then taps a few buttons and the job gets forwarded to the appropriate person to resolve it. At every chain along the workflow, records are automatically taken and related without anyone having to spend more than a minute of their day dealing with it.
That's the alternative to paper.
OHS software platforms can help you manage:
Risk, Compliance, and Audits
Claims and Injuries
Health, Hygiene, and Environment
Emergency Management
Training Management
Contractor and Visitor Management
And a whole host of other OHS areas without a single piece of paper, and in a fraction of the time.
Now… you may have noticed that we're an OHS compliance software company. In that respect, this article probably feels a little self-serving. Here's the thing though; Donesafe was founded by two business owners who were trying to find a solution to the paperwork problem. Yes, there was other software out there, but they were trying to make their job easier and all they were able to find was clunky and full of jargon; which is pretty much the opposite of easy.
And so they decided to build their own solution that can be used on pretty much any internet-connected device with a browser. Essentially, Donesafe was born from the very problem you're likely trying to solve.
So in short, this article isn't a bloated long-form advertisement. It's more of a public service announcement:
Save yourself hours of work a week; protect your business and your workers from harm; keep your training up to date; keep safety documents in one place; hell, save a tree… How?
Stop using paper.
And as always, keep safe out there.
---
PS. I promise that wasn't a big ad. Even so, if you are interested in making your OHS management easy, here's a quote from business owner Shayne Connolly of Keep it Simple Safety from an interview he gave with Safety Solutions magazine:
"There was no product that really did exactly what I needed it to. It wasn't until I found Donesafe that I had a platform that I could deliver cost-effectively and efficiently. There were other platforms, but they were big or costly or clunky. Platforms like this have to be very simple and easy to use… If you can use Facebook, you can use Donesafe."
You can read the full article here.
---
By Christopher Notley-Smith at donesafe.com
For a paperless, jargon-free business safety solution that you can manage from your phone, click here to get in contact and ask about how you can try Donesafe for FREE or visit our features page to find out more.
---