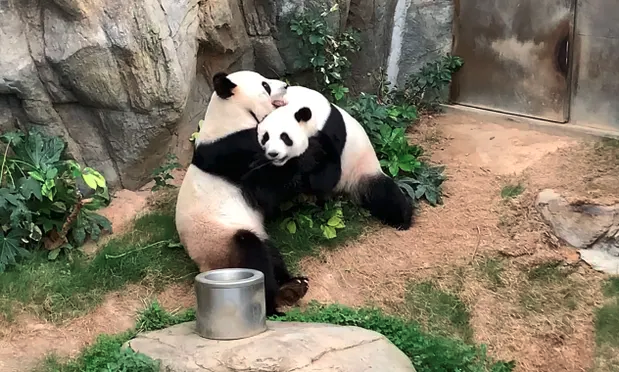 COVID-19 IS AN OPPORTUNITY TO RESET OUR ENVIRONMENTAL FUTURE
For some of us, time seems to have ground to halt, for others it's slowly trickling past as one day of
working from home blends into the next. Although it may be difficult to gauge right now, in reality,
COVID-19 has only been a part of our world for less than six months and has been having
widespread effects on our day-to-day lives for just half that long. And in that period, time is not the
only thing that seems to have slowed down. So have the effects of climate change, and there are
some really encouraging stories from around the world. We've gathered together a selection of
good news stories to show you that not only do the darkest clouds have silver linings, but behind
them, there can be blue skies, and below, clear waters.
Air Pollution
With the reduced operations of many industries and the varying degrees of lockdowns going into
effect worldwide, the European Space Agency has reported a significant drop in air pollution. The
Copernicus Sentinel-5P satellite recently mapped air pollution across Europe and Asia, finding that
there has been a substantial drop in nitrogen dioxide concentrations across both continents.
Results from China: this animation, using data from the Copernicus Sentinel-5P satellite, shows the
nitrogen dioxide concentrations from 20 December 2019 until 16 March 2020 – using a 10-day
moving average. The drop in concentrations in late January is visible, coinciding with the nationwide
quarantine, and from the beginning of March, the nitrogen dioxide levels have begun to increase.
India, in particular, has made the news recently because of its considerable drop in air pollution. The
country has been in lockdown for just over three weeks and the effect that this has had on air
pollution is striking. Experts report that the level of particle pollution has fallen by nearly 60%.
Recent photographs show clear blue skies over Delhi. Elsewhere, in the northern state of Punjab, for
the first time in 30 years, there is a beautiful clear view of the Himalayas.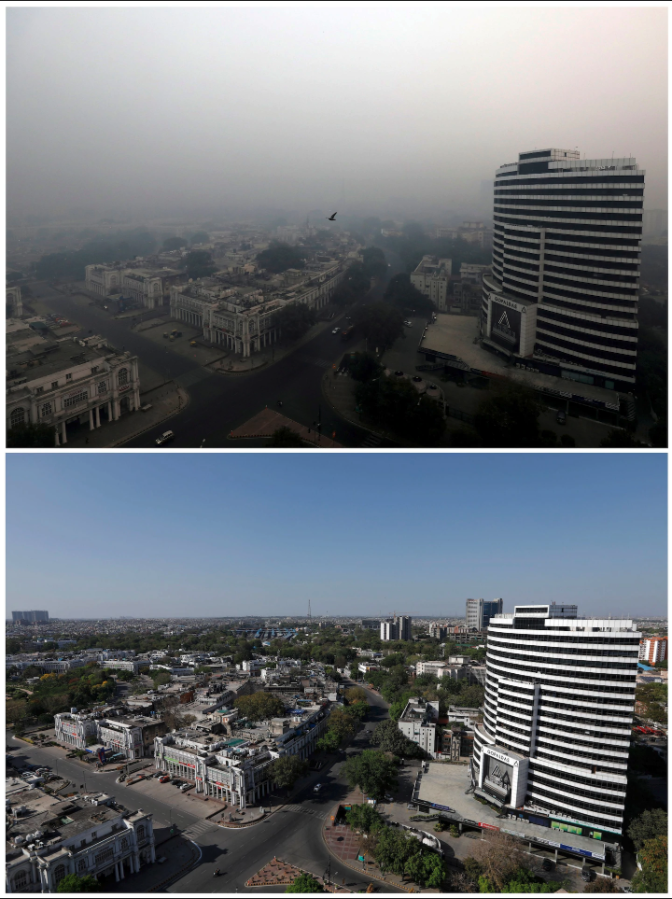 Water Pollution
The canals of Venice have turned from murky waterways to clear blue channels recently, due to the
stark decrease in debris from tourism and the lack of boat traffic. The city, which is normally one of
Italy's biggest tourist attractions, has been, since the beginning of March, one of many red zones.
The waterway has also seen the return of schools of fish and other marine life. Ducks have even
been spotted makings nests close to the water. Despite the massive hit Venice's economy has taken
due to the lack of tourism, residents are enjoying the clear blue waters while they last.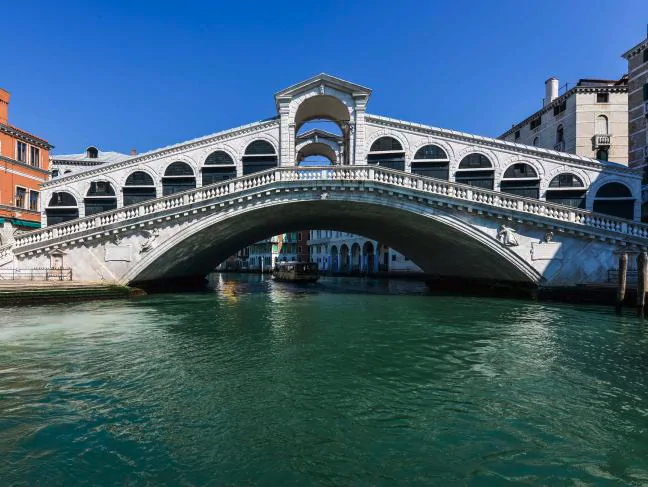 Nature starts to heal as we all stay indoors, and thousands of migratory flamingos flock to Navi
Mumbai. The current lockdown period has reduced air and water pollution significantly. The sea of
pale pink feathers at the backwaters really hit us in the feels.
Thousands of internet users, from celebrities to politicians, noted that nature was coming back to
normalcy while humans are battling a highly contagious disease. One of the netizens even said that
"humans are impacting nature in a similar way the COVID-19 disease is affecting humanity".
Wildlife
Widespread self-isolation has resulted in a few small victories for wildlife species around the world
as well. From animals in captivity, through to endangered species, there are several feel-good stories
to make us all smile.
Many zoos, aquariums, and wildlife sanctuaries have begun offering free live streaming services. California's San Diego Zoo and Monterey Bay Aquarium, plus the Smithsonian National Zoo, as well as Sydney's Taronga Zoo and Brisbane's Long Pine Koala Sanctuary, are just a few places that have set up live streaming links on their websites, which is just another great initiative encouraging people to stay home and stay safe whilst still having fun.

The Shedd Aquarium in Chicago recently gave two rockhopper penguins, named Edwards and Annie, free reign of the facility, allowing them to visit different areas of the building and visit other marine life. The now-viral video shows the adorable pair checking out never before seen areas, as well making a trip to the office – probably to leave to their positive feedback with the staff. ⭐⭐⭐⭐⭐ 5-star reviews only.
A zoo in Hong Kong has also made the happy announcement that two Pandas, who have been in captivity together for 10 years, have finally mated. It turns out that away from the prying eyes of the public, these two long-time friends felt comfortable enough to take their relationship to the next level. With any luck, there will be a new addition to the family in 95 to 160 days.

In Dubai, 15 baby Arabian carpet sharks and 2 honeycomb stingrays, born and cared for at Atlantis
The Palm hotel, have been set free in the waters of the UAE. With the help of the Dubai Municipality
and the Ministry of Climate Change and Environment, the young creatures were deemed strong and
healthy enough to be released into the Jebel Ali Wetland Sanctuary. A similar situation in Abu Dhabi
saw 80 endangered hawksbill turtles released back into the wild after they were found washed up
on the beach on Saadiyat Island. These two stories are the result of the UAE's current emphasis on
environmental conservation, and hopefully, they won't be the last.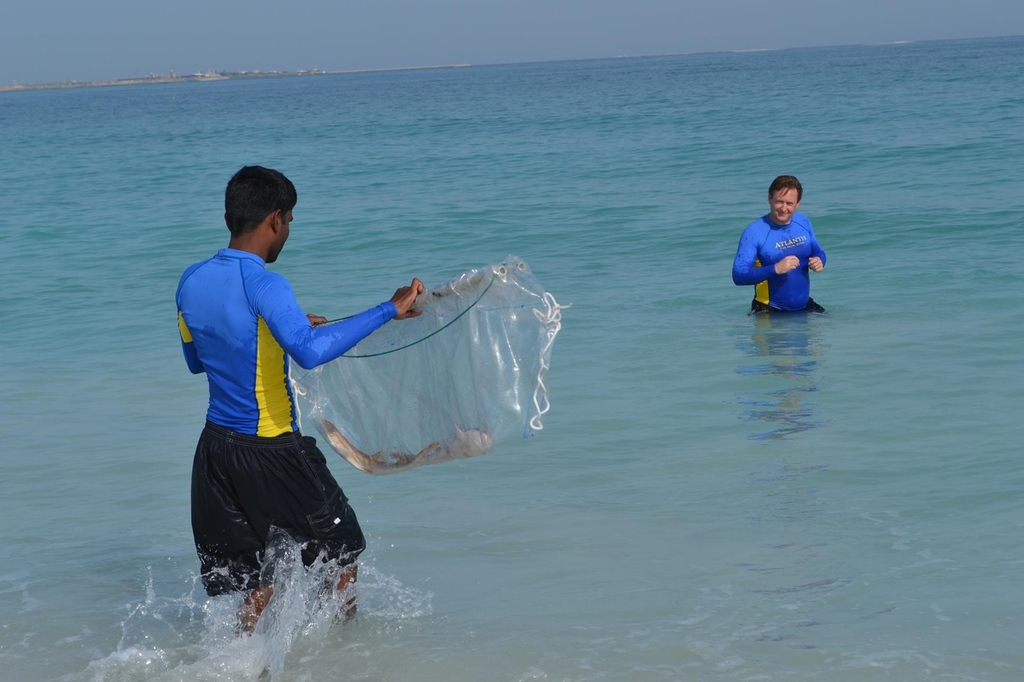 While it's comforting to see these stories, experts warn that these changes to the climate and the
natural world are temporary. As soon as each nation relaxes their respective lockdowns, and
industries can resume their day-to-day business, these improvements will likely vanish. This may be
true, but what is heartening, and should be encouraging, is what we are capable of changing for the
better when it comes to our climate and the world's diverse ecosystems. The biggest silver lining of
all right now is a glimpse of what positive changes are possible.
---