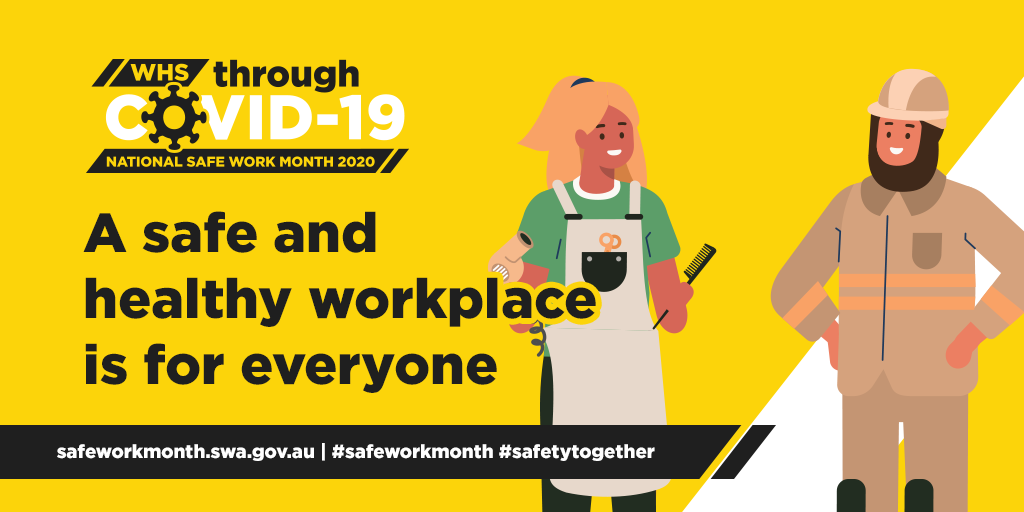 In Australia, we dedicate the month of October to the National Safe Work Month awareness
campaign and this year our attention shifts slightly to workplace health and safety through COVID19. This week focuses on 'A safe and healthy workplace is for everyone'. Keeping people safe and
healthy at work must remain a priority for employers and businesses.
Everyone deserves the right to go home safe at the end of a working day. It's down to the employer
to ensure the workplace is safe for all employees, contractors and visitors.
Are we doing enough to minimize risk and protect employees?
Most would answer 'yes', but this needs to be a question that's asked more than once. Employers,
managers and workers need to be on top of health and safety within the workplace in order to
create and promote safety management. It is easy to see how we can mentally check that box, but a
systems approach provides crucial data to creating a safety culture.
Factors such as reasonable expenditure on safety and insurance, or a lack of major safety incidents,
might paint a picture of a relatively low-risk workplace. However, reality can be a little different
How to create a safe and healthy workplace?
We pick the two main considerations that combine to create a safe and healthy workplace for your
workforce. What are they? Technology and strong safety culture.
Technology. A single word but a power switch for organizations when it comes to safety management. Workplace health and safety technology has been keeping pace with new developments across all aspects of health, safety, quality and environmental. As with any new technology, there is always a learning curve. In the spirit of workplace health and safety management, the adoption of new WHS technology should be advanced to streamline processes, gain clarity, automate repetitive tasks, promote safety and reduce risks.
There are several approaches to health and safety, plus priorities and features vary by industry-standard, location and at a company-level. The most successful programs often have one thing in common regardless of the variables: an integrated safety management system.
Safety culture. Have your entire workforce on the lookout for risks and hazards across your
organization and ensure that it is quick to lodge the information, if/when needed. Empower your
workers, contractors and visitors by encouraging worker participation through eliminating
productivity killers with intuitive, fast and easy to learn and understand processes and systems for
safety management. The data received needs to ensure records, alerts and notifications around
safety are distributed promptly; this will, in time, help to reduce incidents and injuries, and keep
workers safe. Safety management systems can allow for real-time insights and in-depth knowledge,
promoting proactive rather than reactive approaches, and a high level of health and safety for all.
Keeping people safe at work must remain a priority
A series of case studies showcase WHS best practice in industries including hospitality, administration and freight (travel and transport). Take it from our clients who have experienced this first-hand and continue to reap the rewards of a safety management system.
How the McDonald's EHS team raised the profile of safety and increased employee participation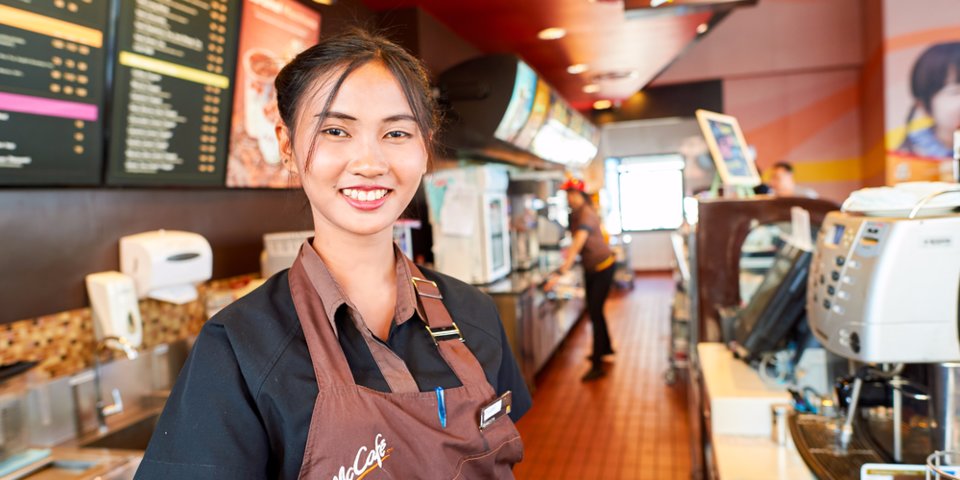 'The cultural shift, where safety as a function has risen in profile across all levels of the McDonald's organization, has driven overall participation by employees and executives. "The company hit an all-time participation record. Company-wide participation amongst restaurant workers, management, and the executive team has increased by 500% since implementing Donesafe. This is due to the user experience being fast and easy to use.'
Mcdonald's workers understand the importance of safety and how technology played a huge role.
Aus Flight Handling's Safety Takes Off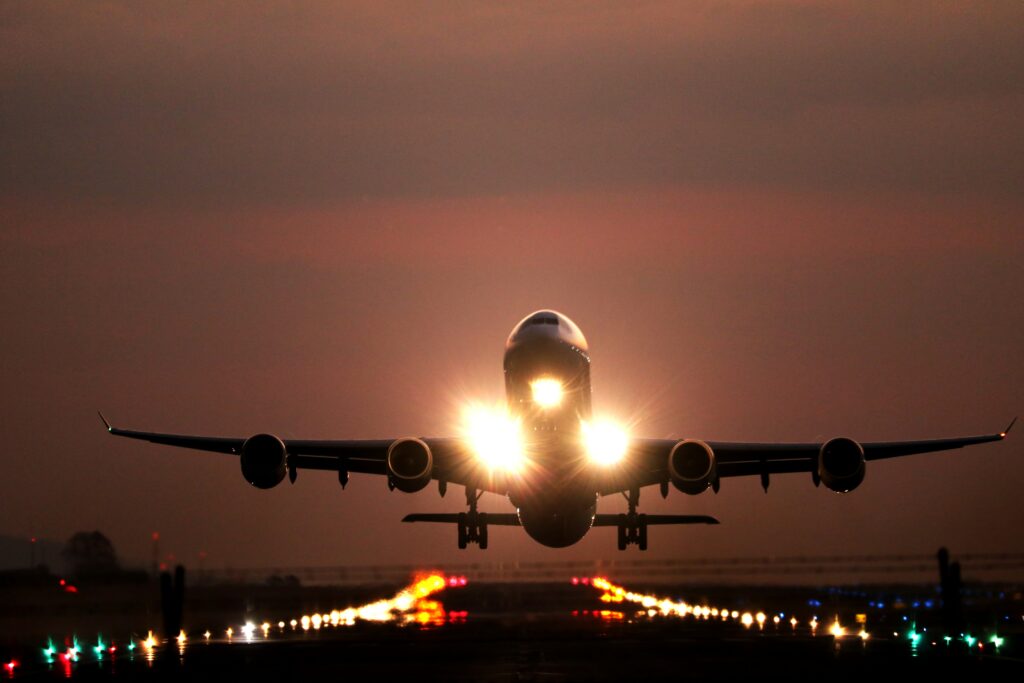 "With the speed and ease of use, workers complete the necessary information and can return to work within minutes. The real-time information has provided an additional level of visibility that no other system has provided for AFH to date. This allows for an instant response when addressing issues whether that is immediately or to prevent an incident from occurring across other sites."
See how the workforce using Donesafe for safety management (compared to the
previous safety system) increased by 90%. With a quick and easy to use system, 95% of company
staff positively received Donesafe, increasing data for executives and creating a safer environment
overall with technology.
Find out more on how you can create a safety management system within your workplace to enhance your safety culture whilst utilizing technology to fast-track results.
---